CUSTOM FEATURES: HOUSTON POOL BUILDERS

Aerator
Provides a spray of water into the pool, typically in a fan" pattern, as opposed to a straight line of water. In hot climates, aerators will help to cool the water a little. Children love to play in and around aerators.

Aggregate Interior
A new, longer-lasting interior finish that is comprised of pebbles (or other carefully selected aggregates) that are partially exposed in the process of installation, produc- ing a super-hard and beautiful finish. The manufacturers of aggregate interiors are able to provide a stunning array of colors.

All Tile
Refers to the interior of a swimming pool that is 100% glass or ceramic tile, as opposed to the more popular plaster finishes or aggregate finishes.

Bath House
Typically a fully enclosed, standalone structure located somewhere near a Houston swimming pool, to offer a restroom and a changing area as a minimum. A bathhouse can also have its own kitchen, living area, game room, and more. 

Beach Entry
A gently sloping transition from your deck into the water, very similar to a real beach. Materials vary, but it is usually either the same as the decking/coping material, or the same as the interior finish of the pool builders Houston TX.. A beach entry is great for toddlers, and also makes a great tanning ledge.

Bubble Jet
This is essentially a fountain (normally a few inches below the surface of the wa- ter) that provides a soft, bubbly stream of water, typically 6 to 24 inches tall. An excellent feature for very young children to play with.

Built-In Spa
A spa (sometimes also referred to as a hot tub) can be added to any style of in-ground pool, adding yet another level of beauty and excitement to the backyard. On a fiberglass or vinyl-liner pool, a spillover spa is the most likely option. (The spa is placed at the edge of the pool, with essentially a waterfall that allows any excess water to spillover directly into the swimming pool.)

Bull Nose Coping
This somewhat unflattering name refers to the quarter-rounding or half-rounding of the edge of the coping, so that it provides a smooth, soft, and safe edge for swimmers. The bull nose concept is also sometimes applied to steps, ledges, and other Hardscapes surfaces.

Cabana
This word is a Spanish translation of cabin or hut. It originally referred to a small, lightweight living structure that was frequently set up on the beach, typically with one side open to the ocean. Nowadays, when you build a cabana near your pool, its typically more of a relaxing/party area than a living structure. Ideally, your cabana would include a bar that looks out to the pool area, perhaps a table with chairs or a couch, plus a sink, a refrigerator, etc.

Coping
The material that surrounds the perimeter of your swimming pool and/or spa. On a Gunite" or cement pool, the coping is typically about 12 inches wide, and usually made out of brick, paving stones, natural stone, or a precast cement material. On a vinyl-liner pool, the coping may be only one or two inches wide, and made of plastic, vinyl, or aluminum. Coping can be made completely obsolete with the construction technique known as cantilevered deck, in which the decking material extends over the edge of the pool and becomes a substitute for actual coping material.
TURN YOUR BACKYARD INTO SOMETHING EXTRAORDINARY!
Whether it's "simple and budget-friendly" or "an exotic backyard resort," we have the talent and experience to make your backyard remarkable.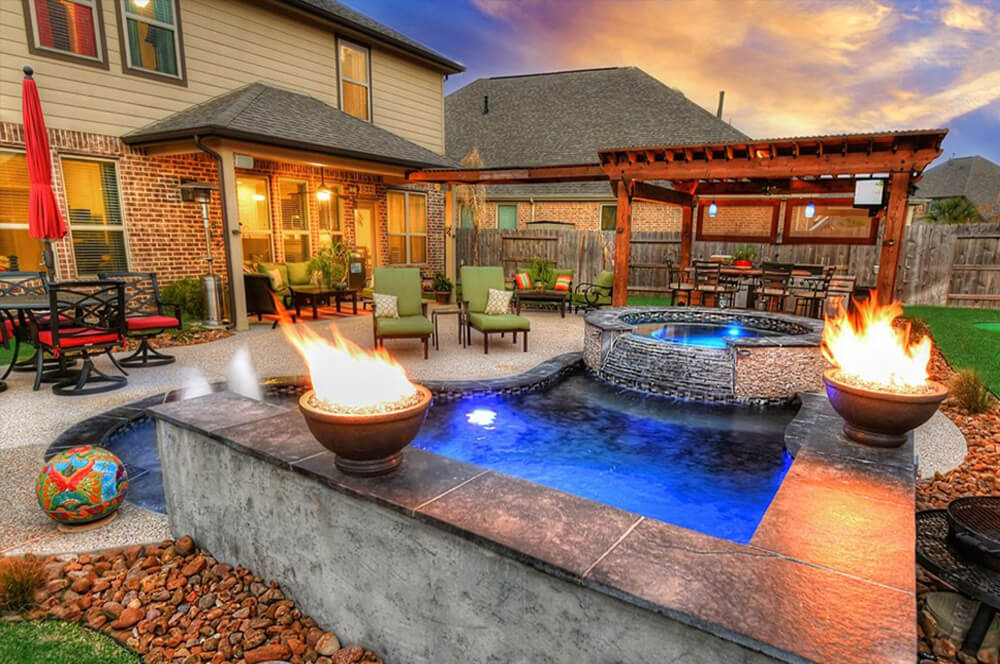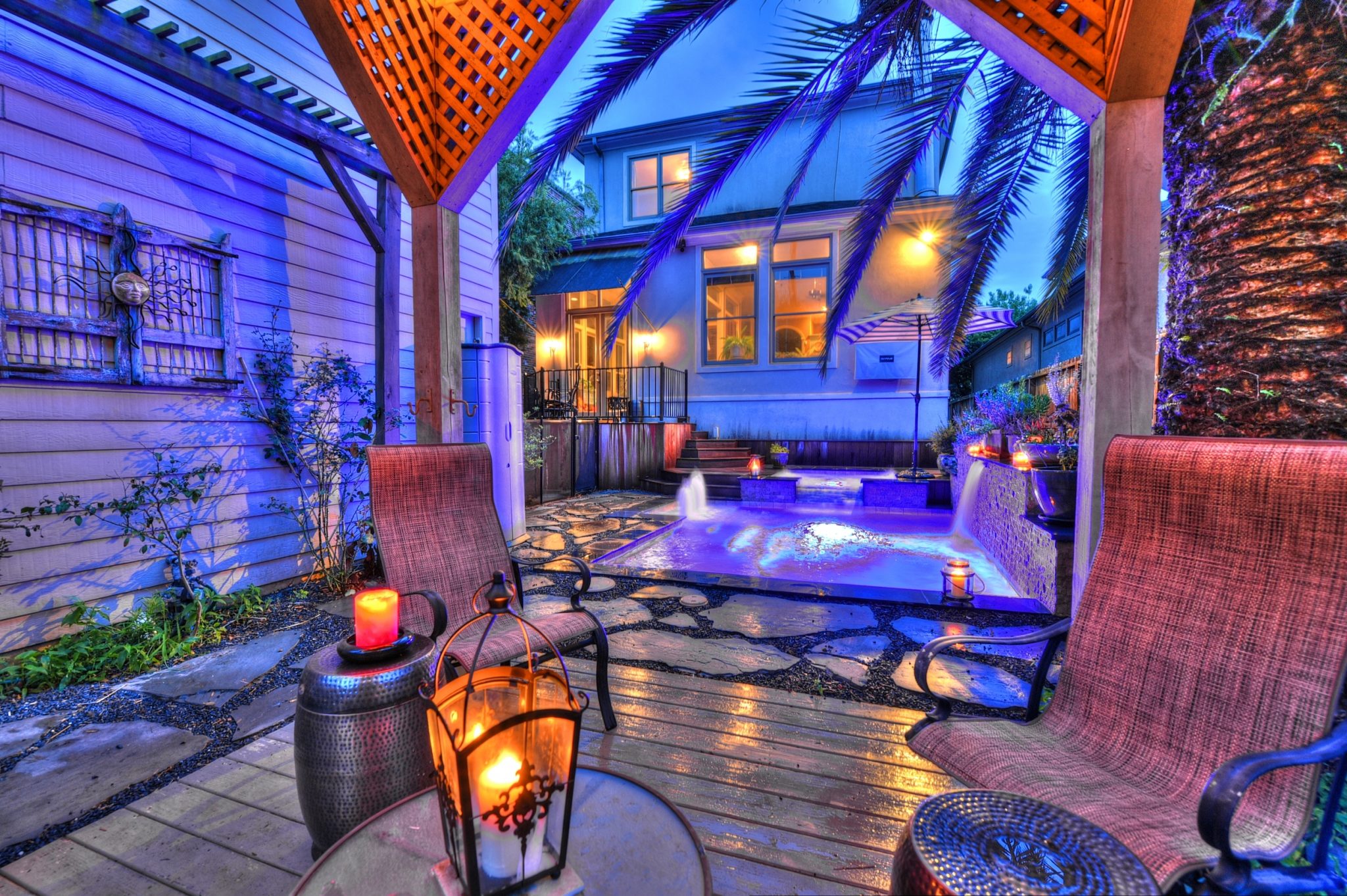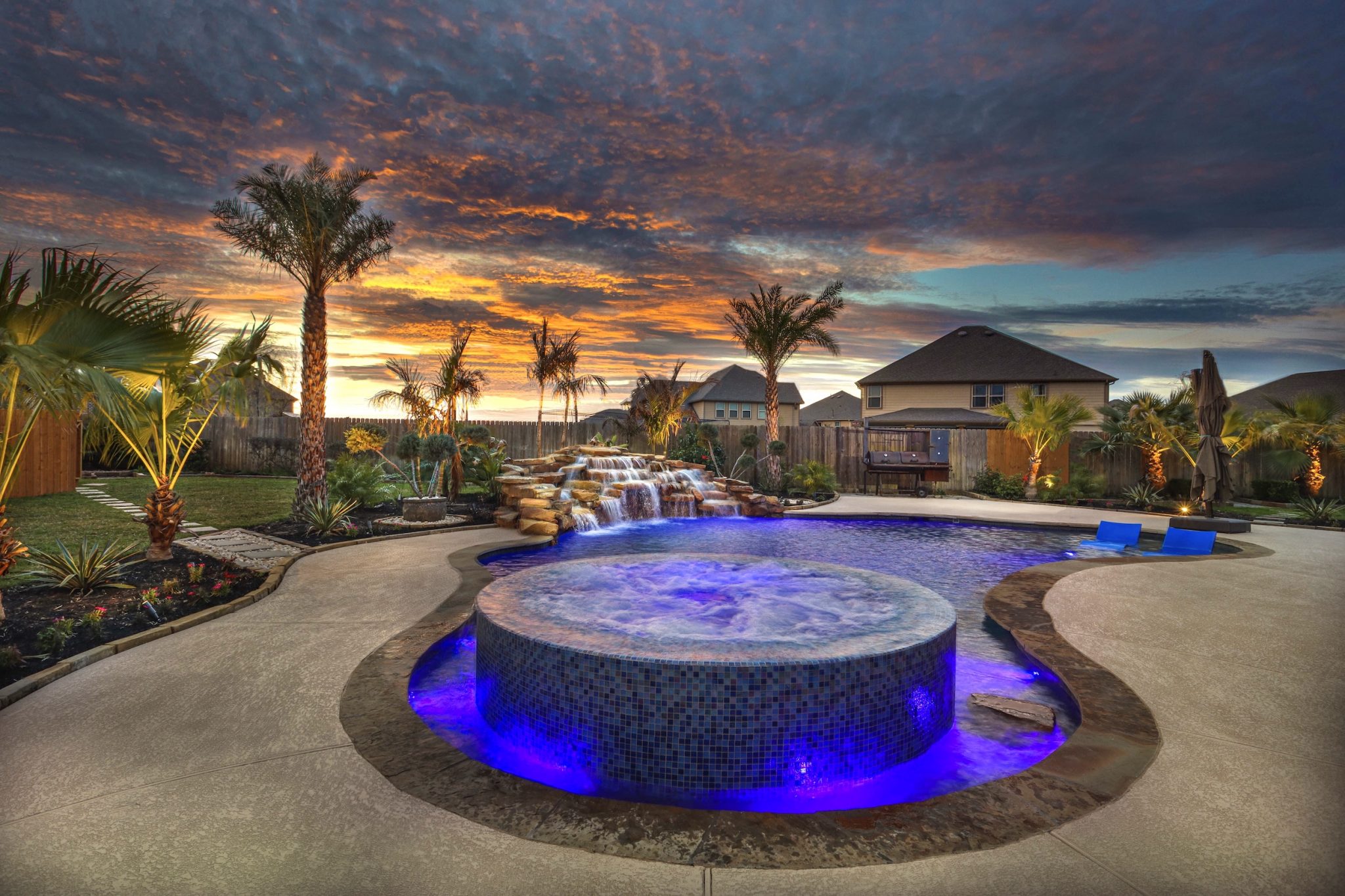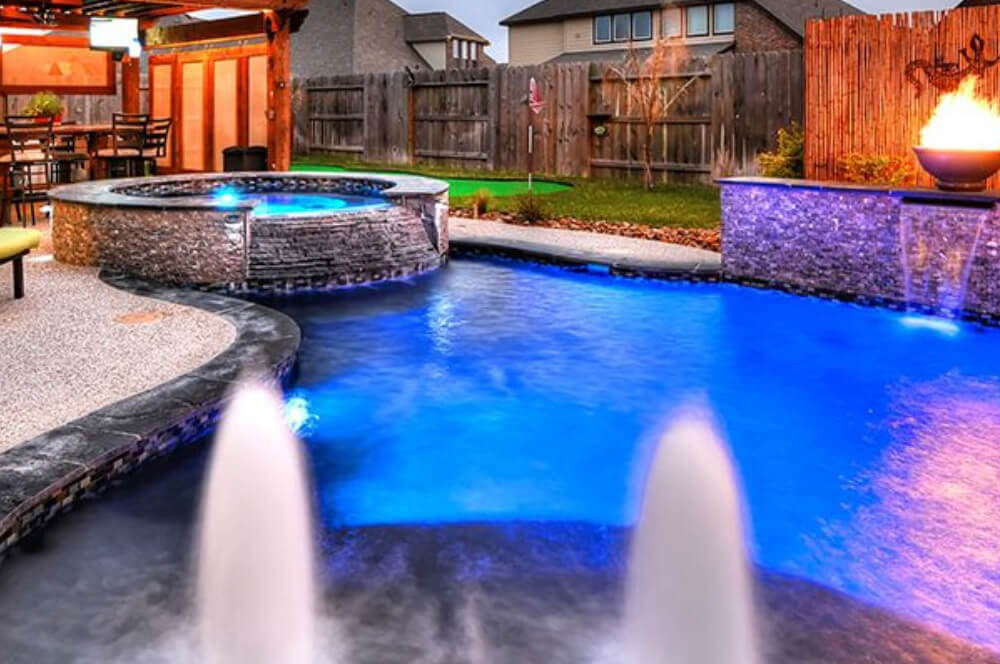 What we do
How Can J's Pools & Spas Help You Today?
J's Pools & Spas is known for our commitment to providing the quality services for all of your swimming pool and spa needs or wants in the Houston and surrounding areas. In just a few years J's Pools & Spas has quickly become one of Houston's leading providers of swimming pool management services to homeowners across the city.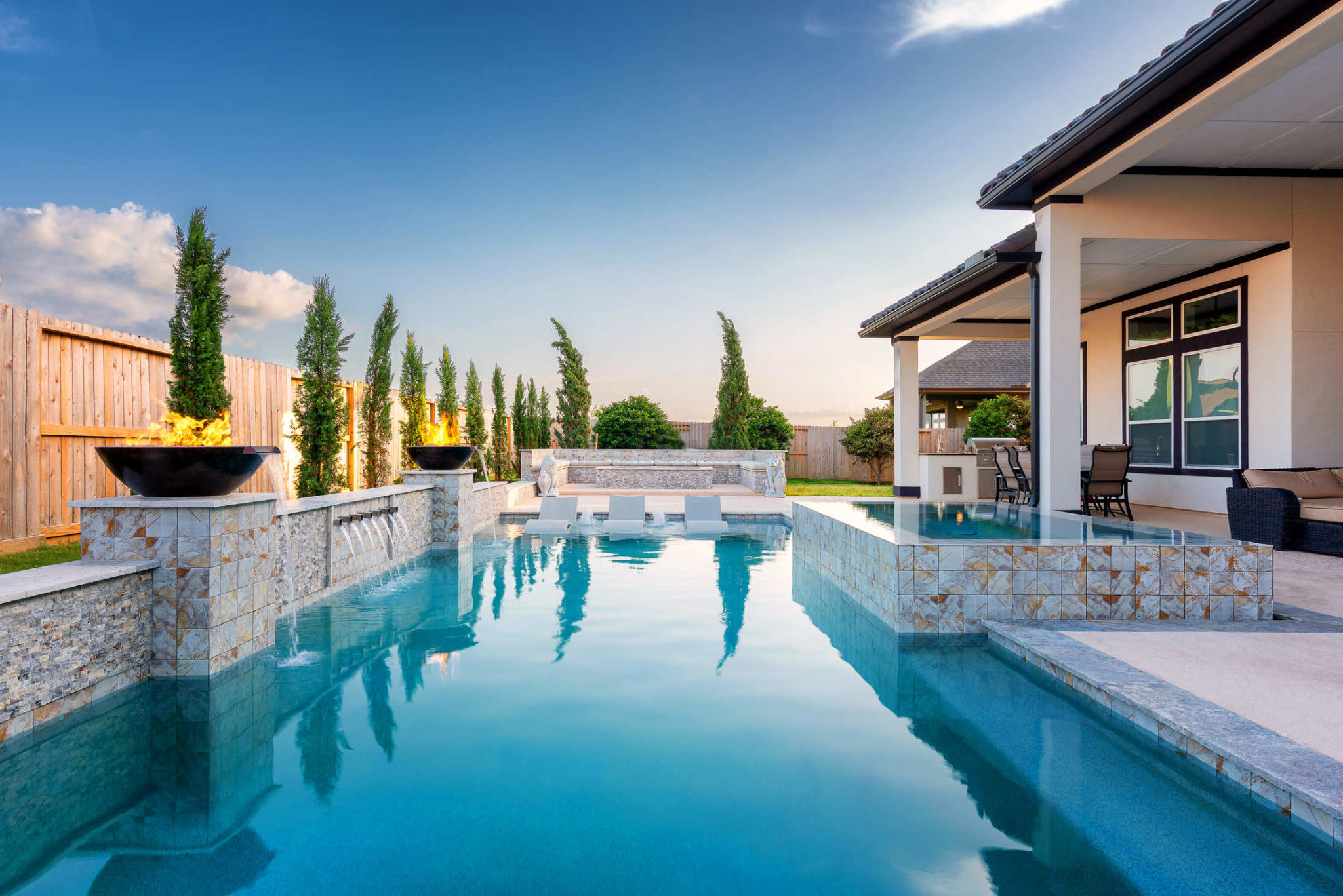 New Pool Construction
J's Pools & Spas has many options for your backyard oasis. But don't worry - we can help you make the right choice. Whether it's "simple and budget-friendly" or "an exotic backyard resort," we have the talent and experience to make your backyard remarkable in Houston.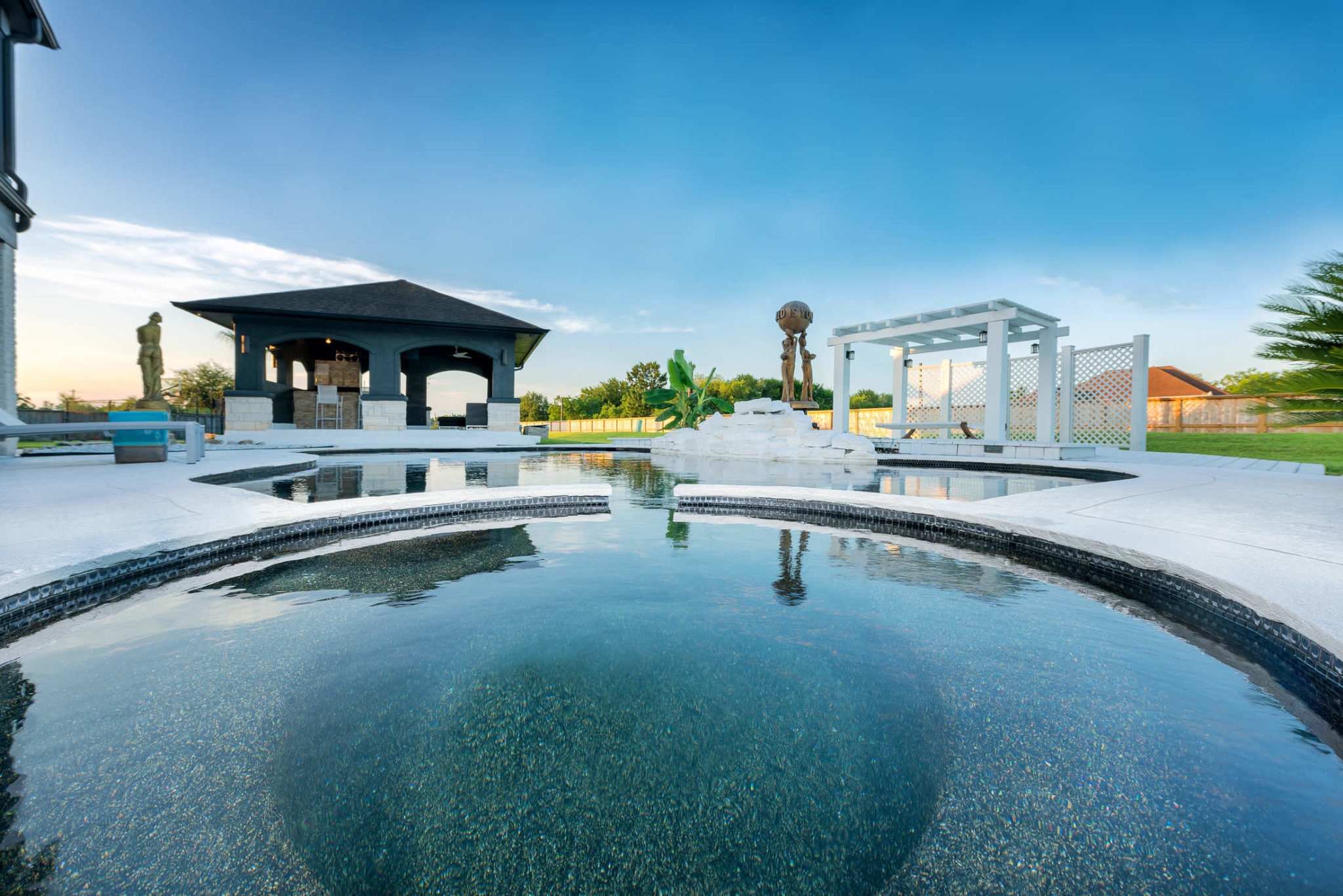 Pool & Equipment Repair
J's Pools & Spas offers many different repair services, should your pool need any extra attention. Services like Pool Cleaner Installation, Filter Repair and Replacement, Pump Repair or Replacement, and Heater Repair and Replacement.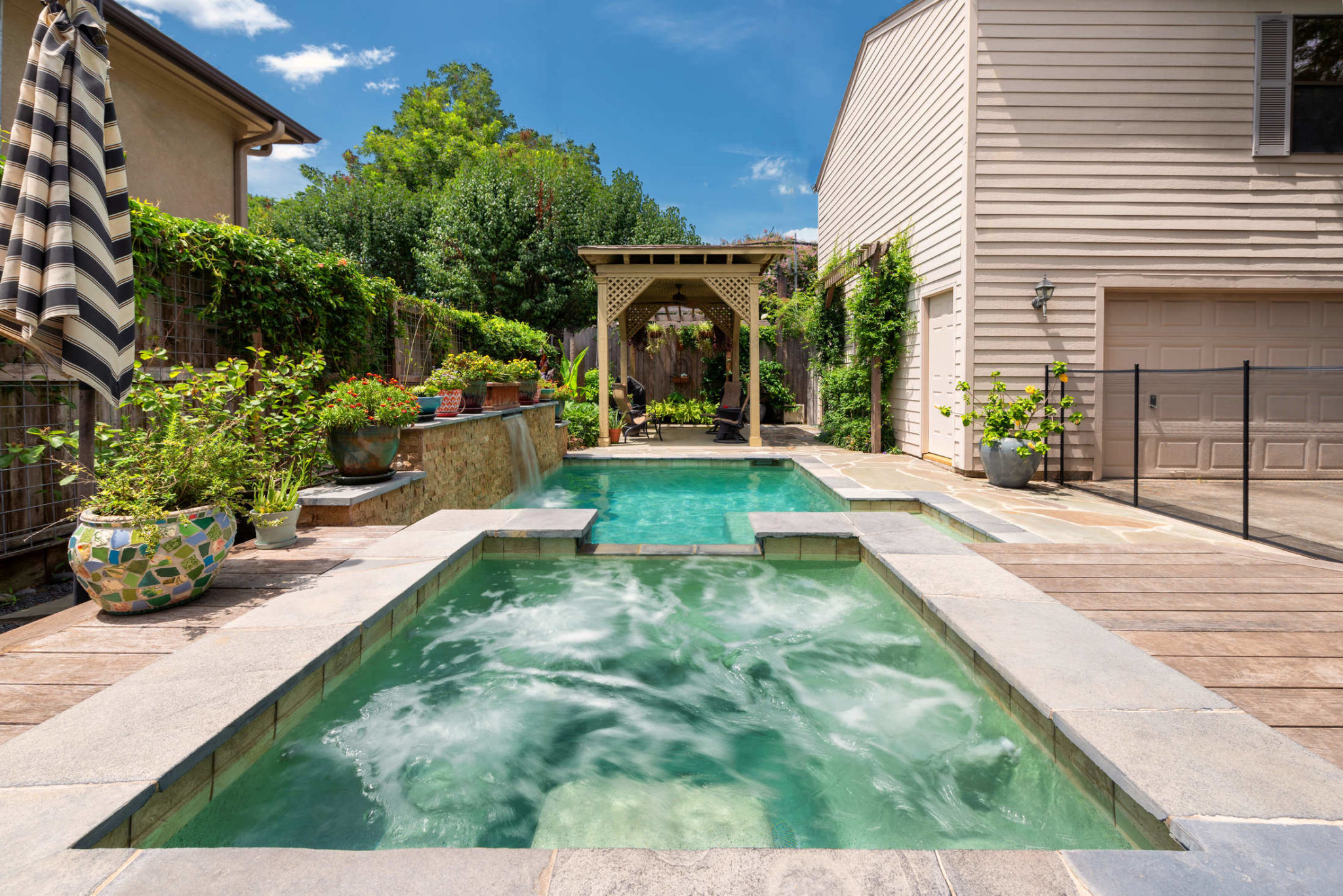 Pool Service
At J's Pools & Spas, we provide weekly on-site pool maintenance. Each week we will come out and perform steps to ensure your swimming pools long life and pristine appearance. We also offer one time cleanings, clean 2 green, acid wash, filter cleanings, salt water system maintenance, and heater maintenance.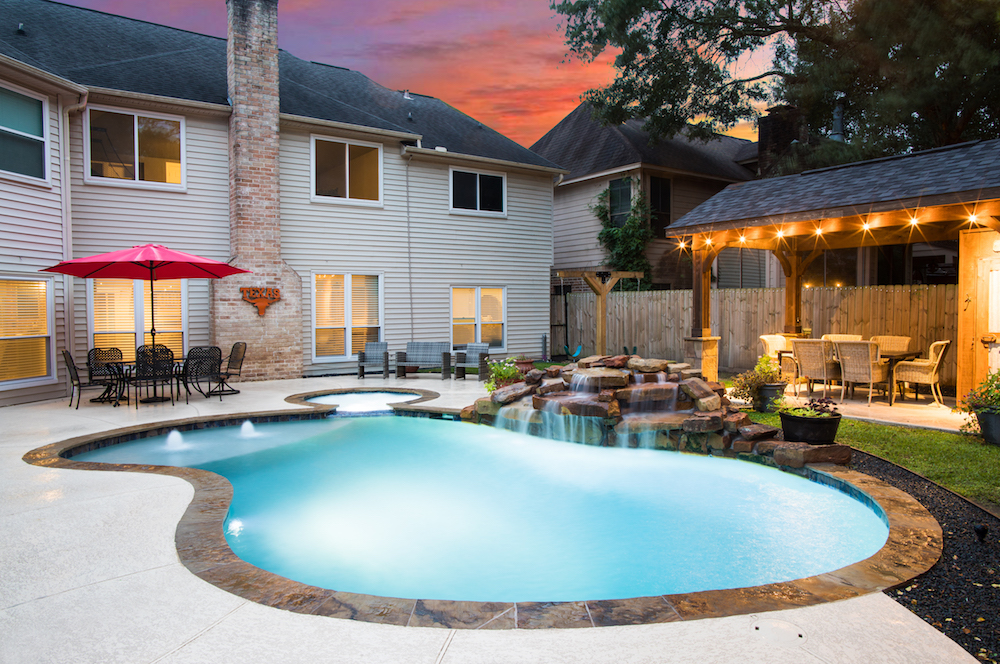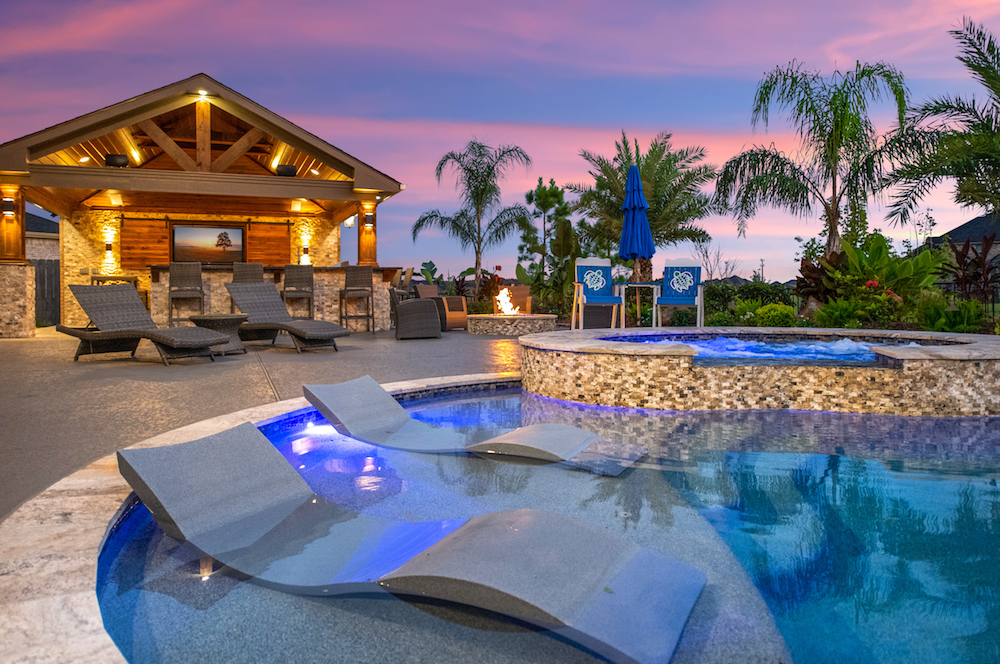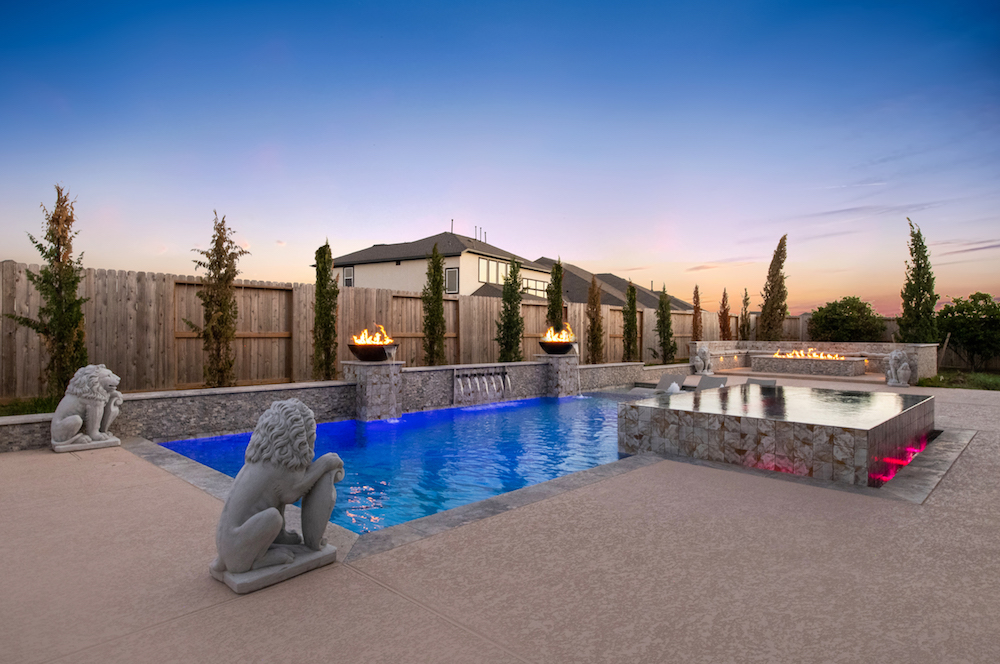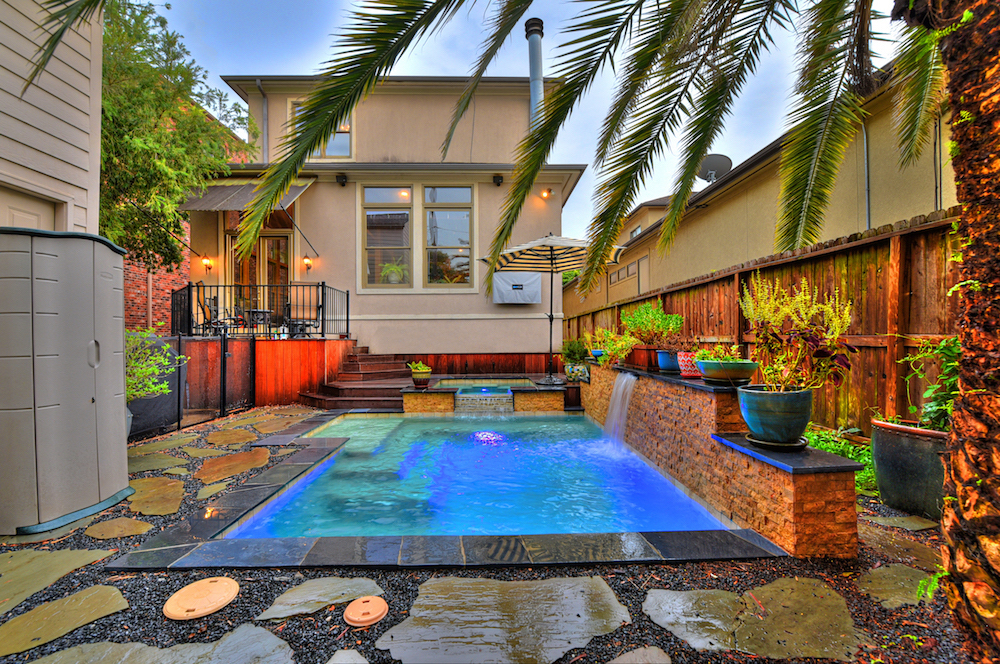 TURN YOUR BACKYARD INTO SOMETHING EXTRAORDINARY?
Whether it's "simple and budget-friendly" or "an exotic backyard resort," we have the talent and experience to make your backyard remarkable.
What People Are Saying
Just A Few Testimonials About Us
"My wife and I were using a competitors pool service for 4 plus years. The service ,and the price were inconsistant. He wouldn't keep his apponintment, and the price would change with the weather. This pool service was a more like a mob shake down. We responded to an add by JS Pools And Spas. Justin is very professional, he keeps his appointments, and the price is something we can depend on not changing. Bottom line, our pool sparkels, and my wife and I are happy with the service we get from JS Pools And Spas."
"J's Pool and Spa took on a really bad algae outbreak in my pool last summer. They cleaned it completely at a fair price and on time. I retained them to maintain the pool as they provide regular dependable service at a great price. My pool troubles are no more thanks to J's Pools & Spas and their friendly crew. As well as a pleasure to work with."
"The best part about having J's Pools and Spas as our pool cleaning service provider is their reliable and prompt response to any of our pool questions or concerns. They do an excellent job of keeping our pool in good shape and we are very pleased with the excellent customer service they provide. We are happy to have found J's Pools and Spas and we look forward to our continued business with them."