IS YOUR HOUSTON SWIMMING POOL "OUT OF STYLE"?
YOU CAN MAKE IT BETTER THAN NEW!
Do you have a pool that's not meeting your needs? Let us resurface, remodel or renovate your existing pool to meet your needs. Sometimes a perfectly good but tired-looking pool just needs to be updated with a pool resurface; a new plaster or pebble finish and contemporary decking. Or perhaps you need a serious pool remodeling to raise the depth of an unused diving well. Whether it's cosmetic or structural, J's Pools and Spas can transform your existing pool into the backyard oasis of your dreams. Nothing spoils your summer fun quite like a pool that can't be used. It's just sitting there, begging you to dive in, but needed repairs prevent you from enjoying a wonderful summer activity. This doesn't have to be your reality. If you need any pool repairs, Houston has J's Pools & Spas to serve you.
Whether it's a residential pool or a commercial pool, repairs from J's Pools & Spas in Houston will get your outdoor oasis working like new. There is virtually nothing our expert team cannot address. From pumps, motors, filters, timers, and other controls, to heaters, skimmers, broken pipes, drainage system replacements and even lights, we will make sure your pool is functioning like new.


BELOW IS A LIST OF THE MOST COMMON REMODELING OPTIONS:
Pool Surface re-plastering

Deck surface refinishing & replacement

Tile/Coping replacement & repair

Cleaning system update & or replacement

Water feature installation

Structural repairs to pool

Stonework repair or replacement

Hydraulic repairs

Lighting repair & upgrades

Automated control installation and upgrade

Depth conversion of your pool

Slides, diving boards, or jump rocks

Adding an attached spa

Hardscape & landscape options available.
EQUIPMENT UPGRADES INCLUDE:
With competitive prices, quality workmanship, and fast pool repair times, J's Pools & Spas can't be beat. Contact us now to schedule an appointment or simply to ask any questions you may have to our swimming pool builder in Houston. We want to help you cool off this summer, so give us a call today.
J's Pools & Spas services Houston & many of its surrounding areas including Cypress, Willowbrook, Katy, Springbranch, Memorial, Heights, Montrose, Downtown, Upper Kirby, Bellaire, Tanglewood, Sugarland, Flusher, and anywhere in between.
Contact J's Pools & Spas
If you are would like to schedule a consultation, please feel free to contact us directly by completing the form below.
TURN YOUR BACKYARD INTO SOMETHING EXTRAORDINARY!
Whether it's "simple and budget-friendly" or "an exotic backyard resort," we have the talent and experience to make your backyard remarkable.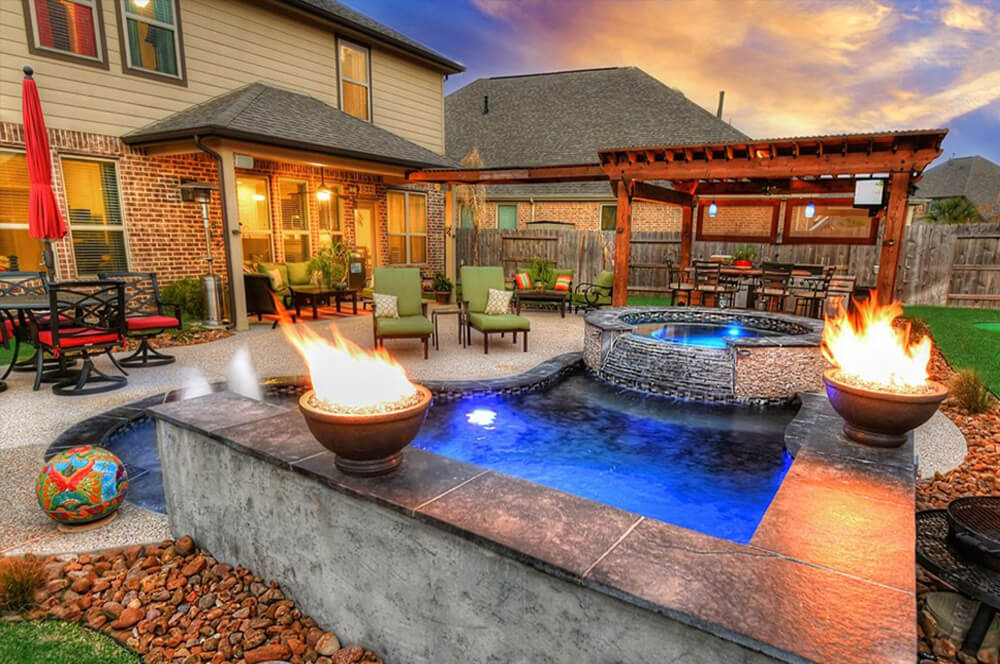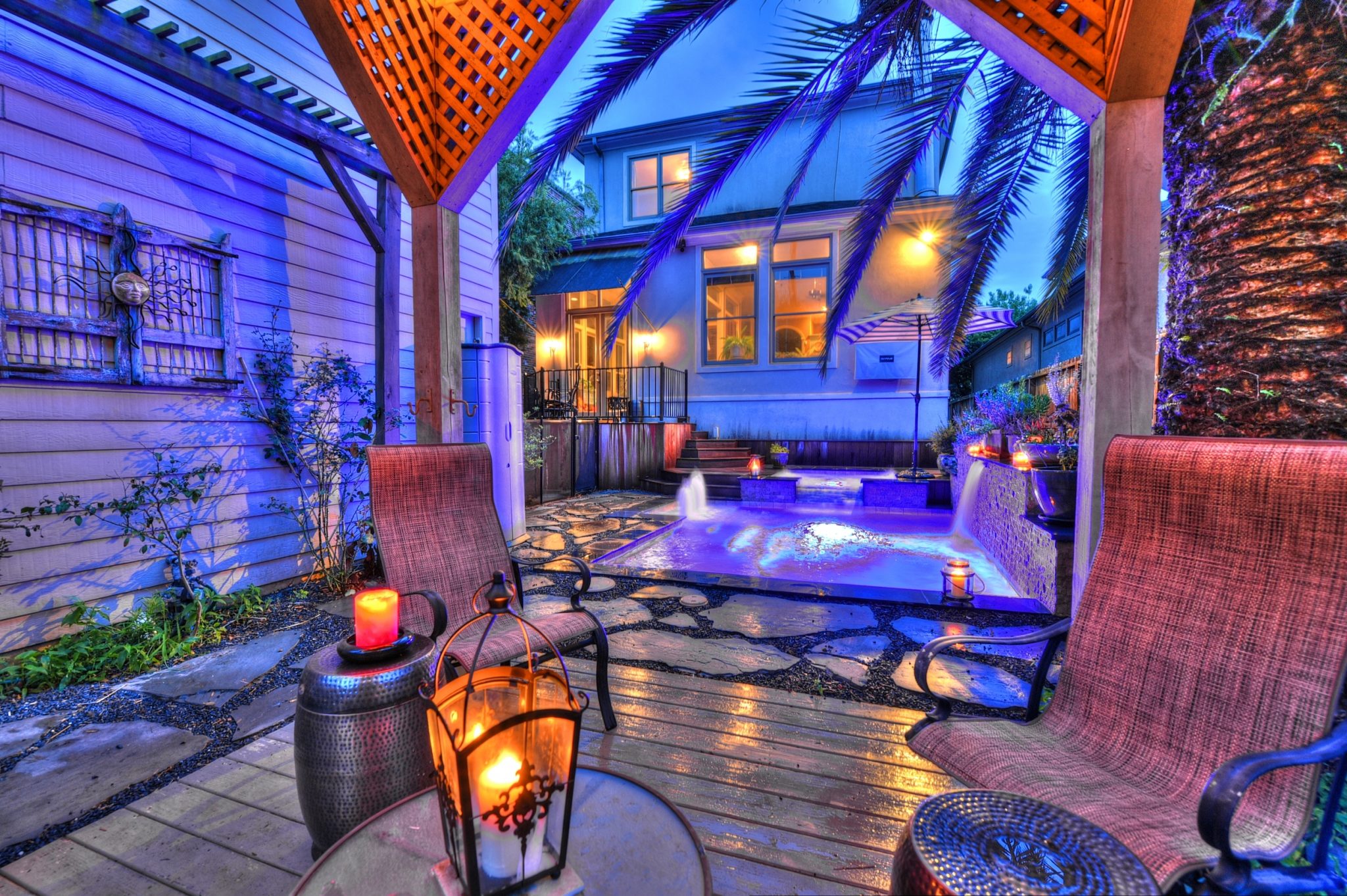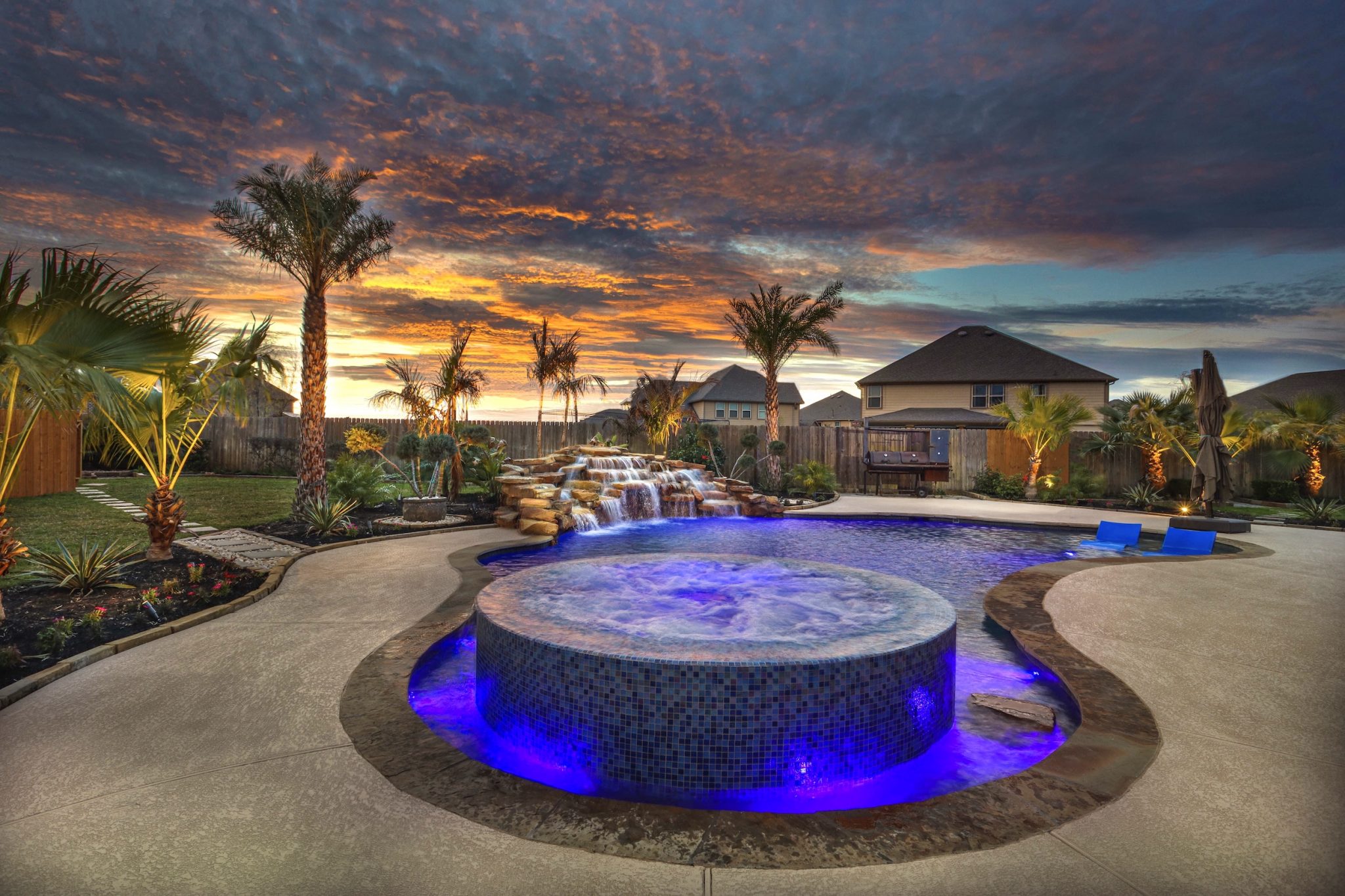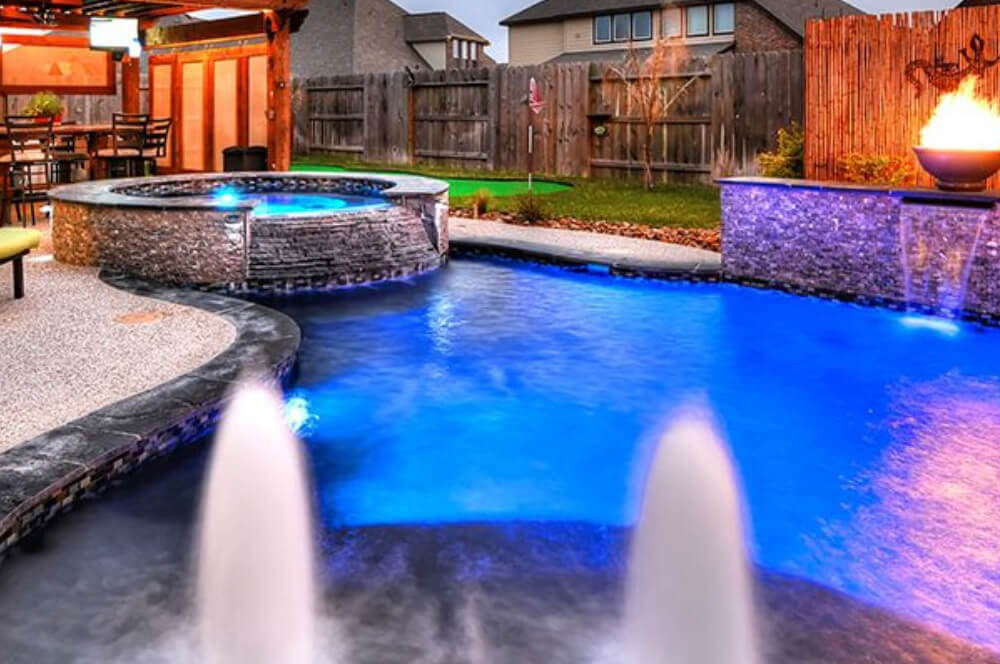 What we do
How Can J's Pools & Spas Help You Today?
J's Pools & Spas is known for our commitment to providing the quality services for all of your swimming pool and spa needs or wants in the Houston and surrounding areas. In just a few years J's Pools & Spas has quickly become one of Houston's leading providers of swimming pool management services to homeowners across the city.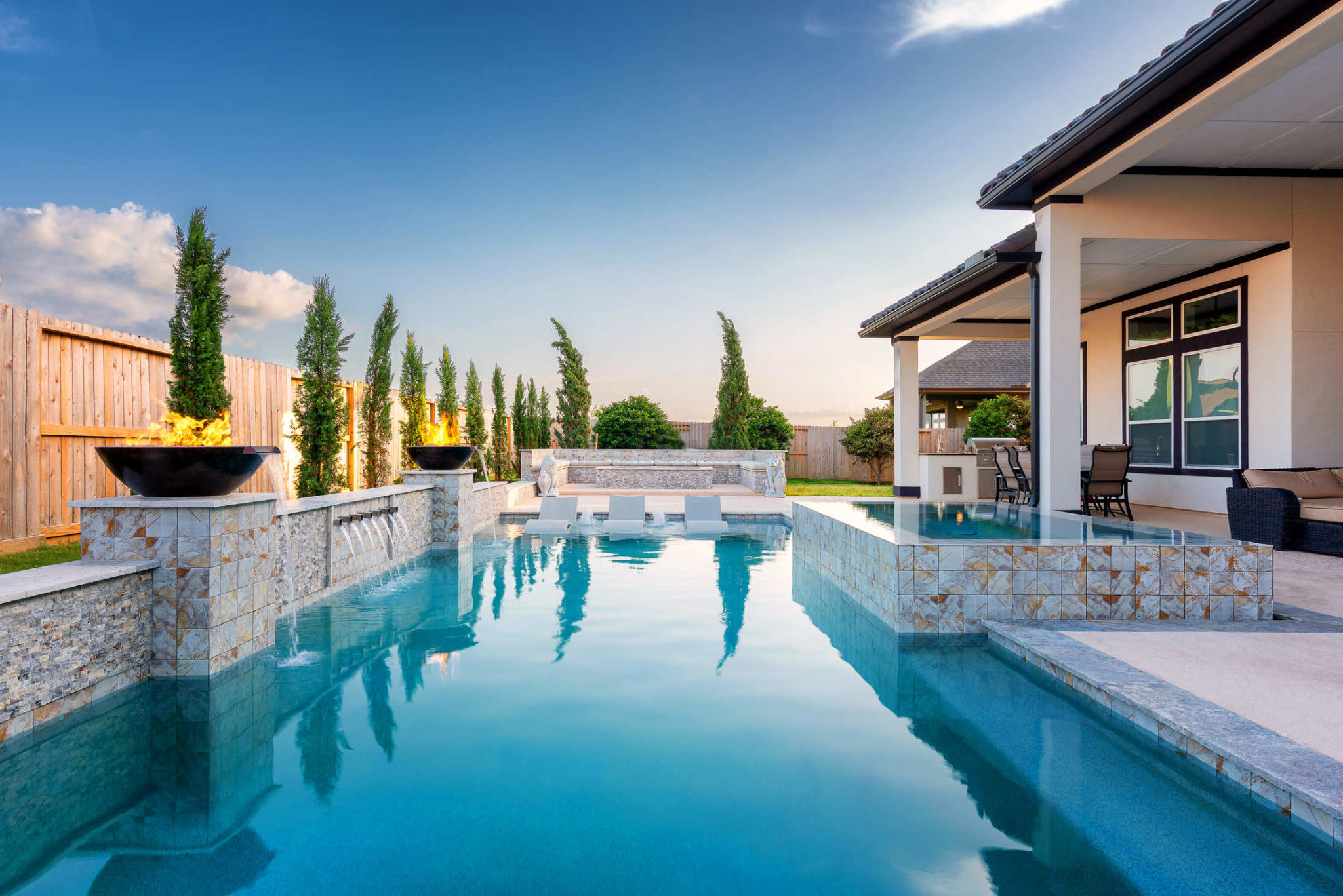 New Pool Construction
J's Pools & Spas has many options for your backyard oasis. But don't worry - we can help you make the right choice. Whether it's "simple and budget-friendly" or "an exotic backyard resort," we have the talent and experience to make your backyard remarkable in Houston.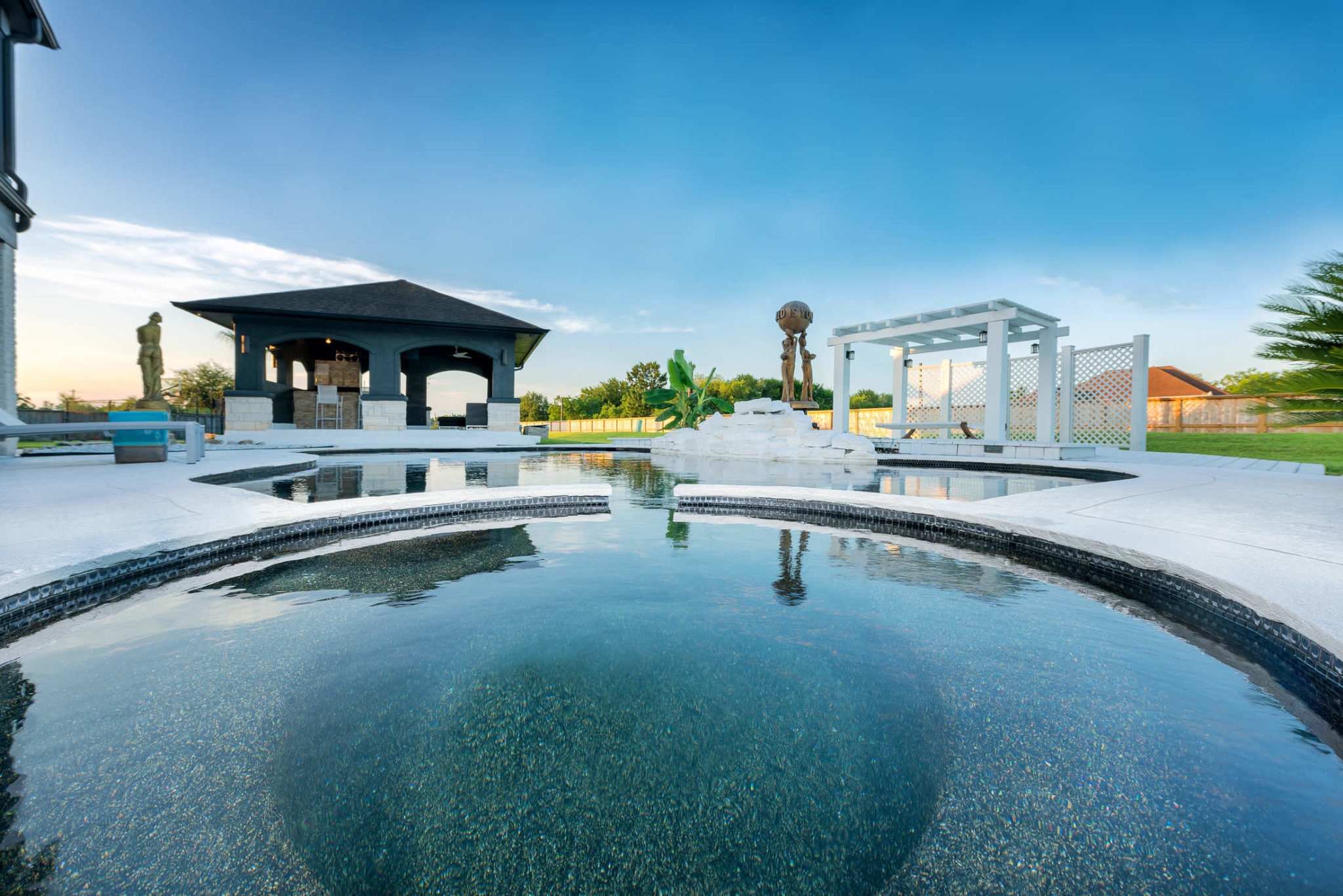 Pool & Equipment Repair
J's Pools & Spas offers many different repair services, should your pool need any extra attention. Services like Pool Cleaner Installation, Filter Repair and Replacement, Pump Repair or Replacement, and Heater Repair and Replacement.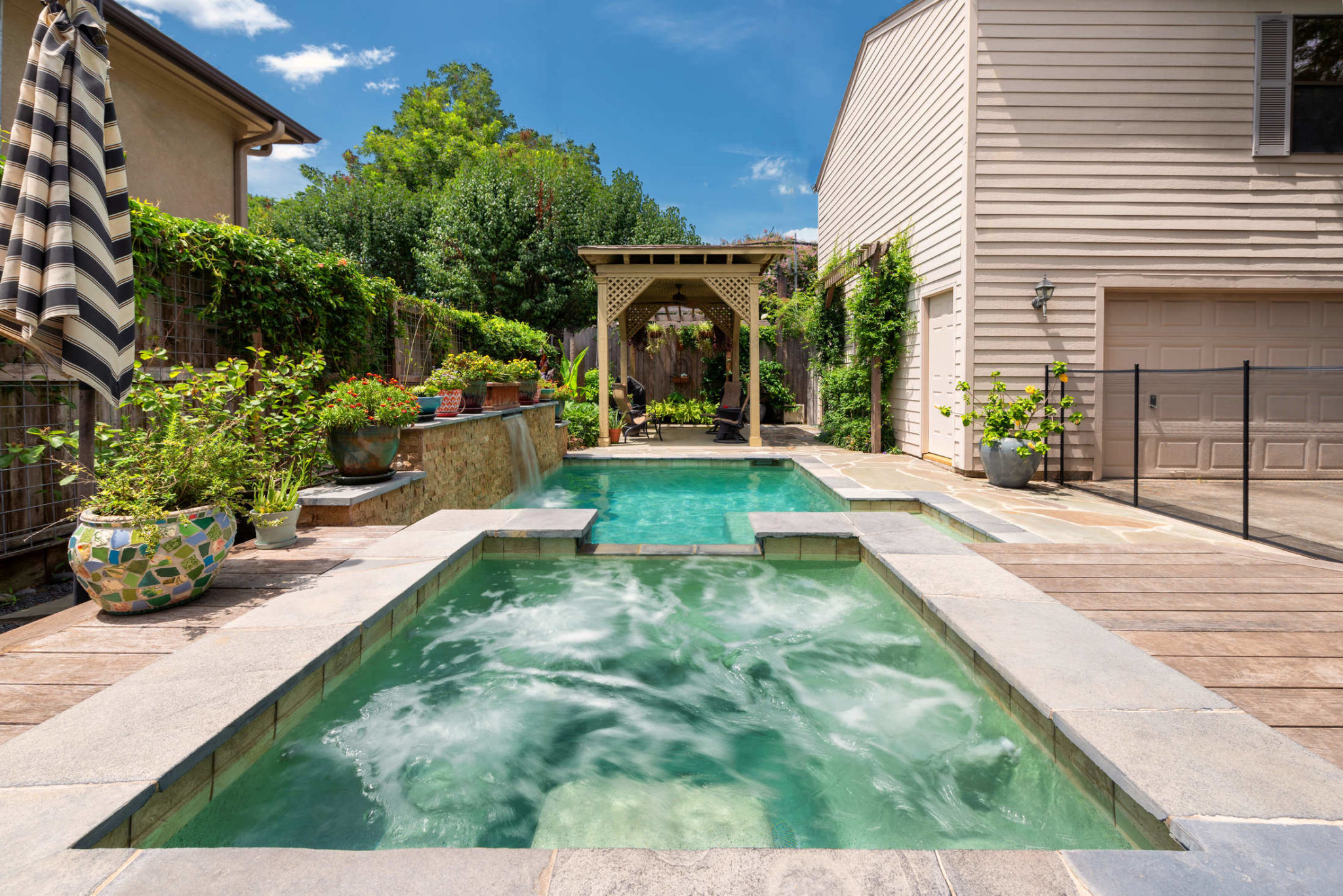 Pool Service
At J's Pools & Spas, we provide weekly on-site pool maintenance. Each week we will come out and perform steps to ensure your swimming pools long life and pristine appearance. We also offer one time cleanings, clean 2 green, acid wash, filter cleanings, salt water system maintenance, and heater maintenance.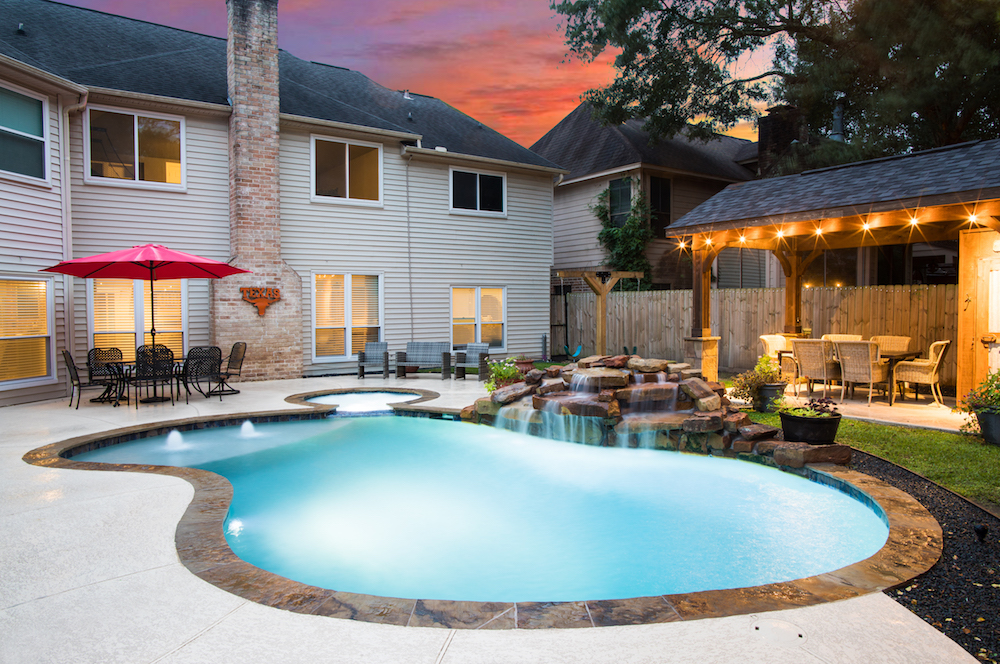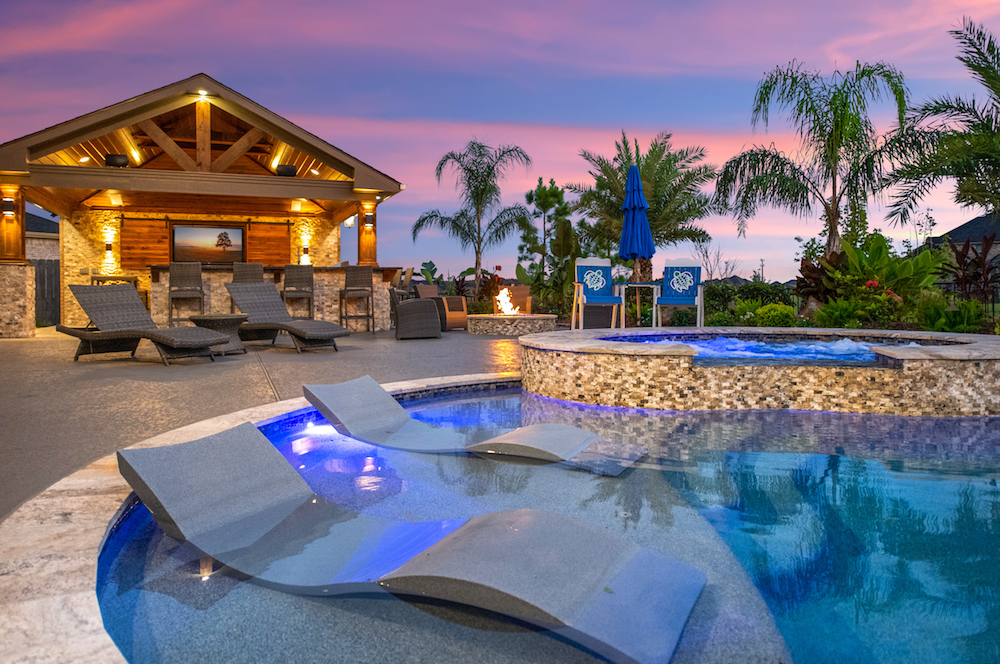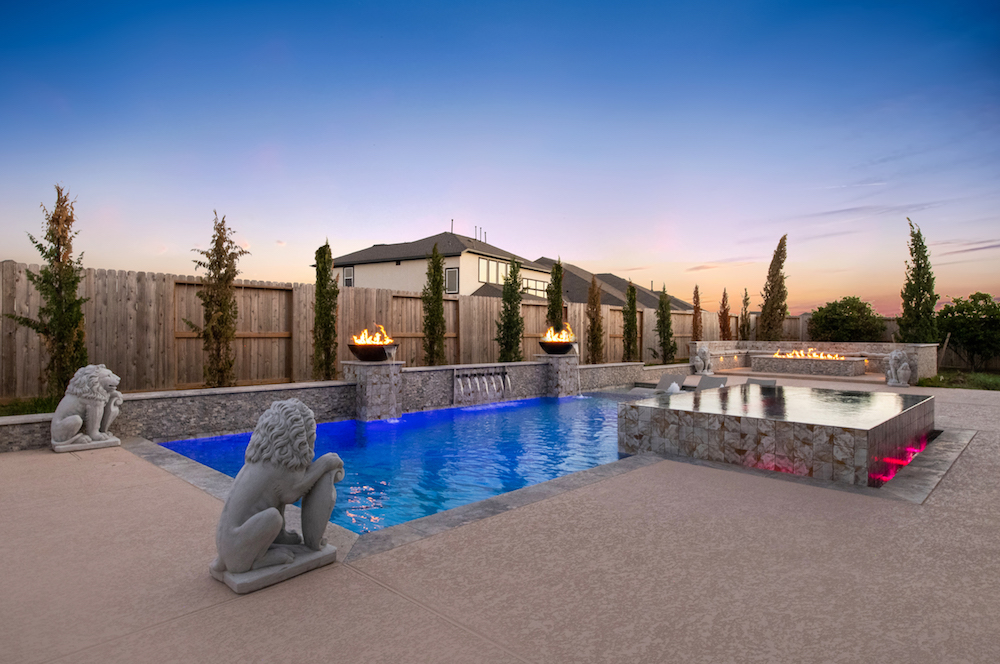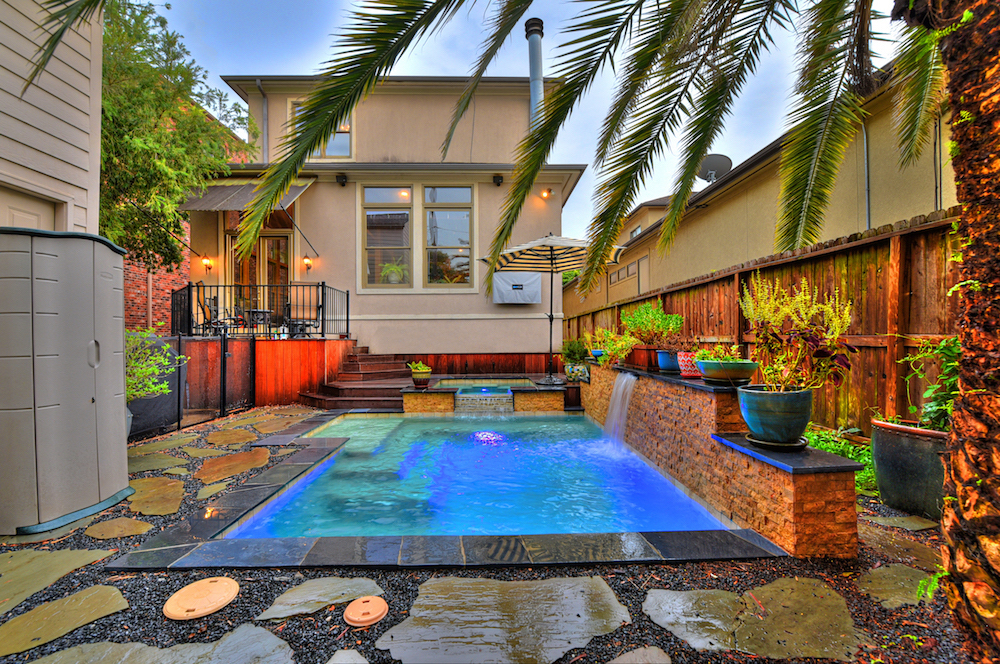 TURN YOUR BACKYARD INTO SOMETHING EXTRAORDINARY?
Whether it's "simple and budget-friendly" or "an exotic backyard resort," we have the talent and experience to make your backyard remarkable.
What People Are Saying
Just A Few Testimonials About Us
"My wife and I were using a competitors pool service for 4 plus years. The service ,and the price were inconsistant. He wouldn't keep his apponintment, and the price would change with the weather. This pool service was a more like a mob shake down. We responded to an add by JS Pools And Spas. Justin is very professional, he keeps his appointments, and the price is something we can depend on not changing. Bottom line, our pool sparkels, and my wife and I are happy with the service we get from JS Pools And Spas."
"J's Pool and Spa took on a really bad algae outbreak in my pool last summer. They cleaned it completely at a fair price and on time. I retained them to maintain the pool as they provide regular dependable service at a great price. My pool troubles are no more thanks to J's Pools & Spas and their friendly crew. As well as a pleasure to work with."
"The best part about having J's Pools and Spas as our pool cleaning service provider is their reliable and prompt response to any of our pool questions or concerns. They do an excellent job of keeping our pool in good shape and we are very pleased with the excellent customer service they provide. We are happy to have found J's Pools and Spas and we look forward to our continued business with them."