HOUSTON MOSQUITO CONTROL SYSTEM

Do you love outdoor entertaining, especially when the weather is perfect? Enjoy hosting party's but can't due to mosquitoes that attend the party uninvited? Then it is time to invest in a mosquito mist system. Mosquitoes are not only bothersome, but they can bite to cause itching and spread diseases. Whether it is light or dark outside, insects will hang around unless you do something about it. There has never been a more effective, convenient, method for preventing mosquito bites in your yard, it works automatically and is virtually maintenance free. J's Pools & Spas offers two different versions of mosquito control systems. We offer the traditional Drum-Based unit that set the industry standard as well as the Tankless System. Regardless of the system you choose, rest assured that both are built with superior technology and backed by our unmatched commitment to quality.
The idea is to "set it—then forget it." Our systems are typically ran with Riptide Pyrethrum, since pyrethrums have an insecticide nature, Riptide kills other crawling insects as well including beetles, cockroaches, silverfish, spiders, water bugs, mealworms, mosquitos, and weevils. Mosquitoes are here to stay and controlling them is a full-time job. Of all our most common pests, mosquitoes may very well pose the greatest threat to our health. Did you know there are literally thousands of mosquito species, some which carry all sorts of nasty diseases such as Malaria, Encephalitis as well as many other debilitating diseases including West Nile, one particular disease infecting and killing people in Houston?
Before you contact professionals, take care of the problem yourself. Look at the different mosquito control options that you can make at home or buy in the store. Some insects are attracted to water, so be sure to remove pools of standing water. If you own a backyard pool, keep this area clean and thoroughly chlorinated. Check for leaks and pools of water around the property.
People aren't taking any chances when it comes to preventing mosquito bites. So when you are staying outdoors, use safe, effective repellents that do not harm people, animals, or the environment. Repellents do just that – repel insects from landing near you or your property. Insecticides are harsher forms of mosquito control that kill insects automatically. Handheld sprays, candles or plug-in air fresheners are available. These products are made either from manmade chemicals or natural plant oils.
When you are tired of using ineffective bug control products, contact J's Pools & Spas who will get the job done right. These professionals design mosquito systems that are customized to your infestation problem. It is important to follow common tips to get rid of annoying insects, but use professional help as well. Take advantage of professional maintenance packages that keep the bugs away for good. In and around the Houston area, J's Pools & Spas is prepared to handle all kinds of mosquito problems.
Not all companies will provide a free consultation in which they'll draw up a scheme tailored for your unique property. Don't just sit there and be another statistic. Only you can prevent mosquito outbreaks!! So contact us today for a free consultation and estimate.
SYSTEM OPTIONS – DRUM BASED MISTING SYSTEM
One of the solutions that we provide is the drum based mosquito misting systems. This is the system that set the standard in the mosquito misting industry. Our systems consist of a drum that contains insecticide, an attached motor and pump to automate and propel the insecticide, and evenly spaced nickel plated nozzles assembled with high pressure flex hose. The system capacity is either 55 gallon or 125 gallon. A molded plastic enclosure and soft waterproof cover provides weather tough protection for the system's proprietary controller and other components. Before each programmed mist, an agitation cycle is activated to keep the insecticide solution well mixed and ensure that the concentration of the first mist is the same as the last.
A fully digital weatherproofed timer mechanism controls the misting times and is programmed based on the anticipated needs of your environment. Typically it is set to automatically spray for 45 seconds, three times daily, once in the morning and twice in the evening. Preferably at dawn & dusk, yet settings can be controlled by the home or business owner to fit their exact needs.
The mosquito misting system lines and nozzles are discretely installed around the perimeter of your home and/or other structures and can be installed with a zone design to allow specific zones to be turned on and off while other zones remain active. This unit can also be fitted with a number of options, including leak detection, a zone kit which increases the number of nozzles it can supply, and a wind sensor.
The mosquito misting system nozzle circuit consists of nickel plated precision-engineered nozzles connected to ¼" UV protected nylon tubing installed around the perimeter of the area to be protected. This tubing is available in three colors, white tan and black, and can also be painted if necessary. The nozzles themselves have a high engineering content. The orifice has been designed to yield a very fine droplet size at our operating pressure.
These nozzles are placed about 10-15 feet apart and the mist projects 10-30 ft from the nozzle tip. The mosquito misting system lines and nozzles are discretely installed around the perimeter of your home and/or other structures to obtain the desired coverage. The mosquito misting system plugs into a 110 outlet and requires no special plumbing.
TANKLESS MISTING SYSTEM
The two systems are similar except the fact this system is "tank-less". The tankless mosquito misting system is an attractive, state-of-the-art, outdoor mosquito control system. This mosquito misting system is friendlier to consumers and offers more flexibility and control over the products that are misted. It is small, lightweight, and can easily be placed anywhere in your yard that is convenient to a hose bib and electrical outlet.
Simply snap in a cartridge of Pyrethrum insecticide and the automated controller does all the work. Each time the mosquito control system is activated, it precisely mixes a fresh batch from the concentrate.
With the smart cap technology, you tailor the amount of active ingredients, gain control over mosquitoes and other biting insects, while using the least amount of insecticide.
All of our mosquito control systems include a remote control and may be activated to mist between scheduled times if necessary.
Contact J's Pools & Spas

If you are would like to schedule a consultation, please feel free to contact us directly by completing the form below.
TURN YOUR BACKYARD INTO SOMETHING EXTRAORDINARY!
Whether it's "simple and budget-friendly" or "an exotic backyard resort," we have the talent and experience to make your backyard remarkable.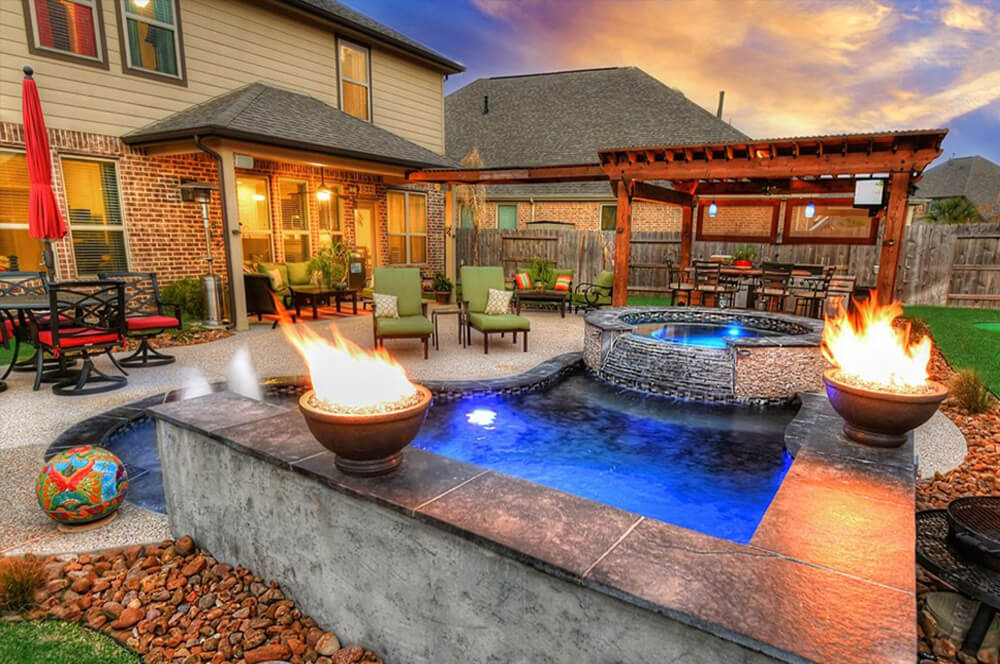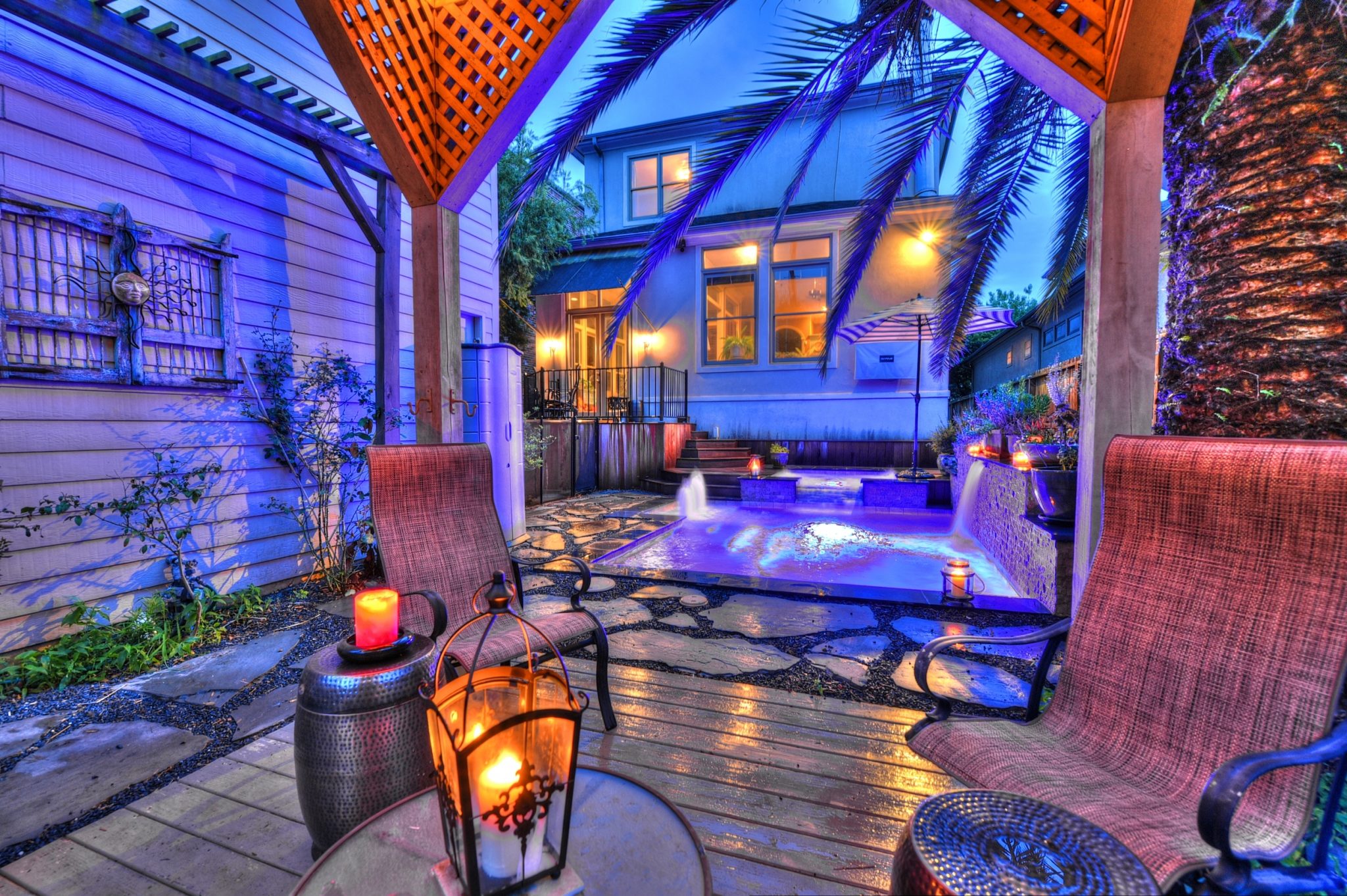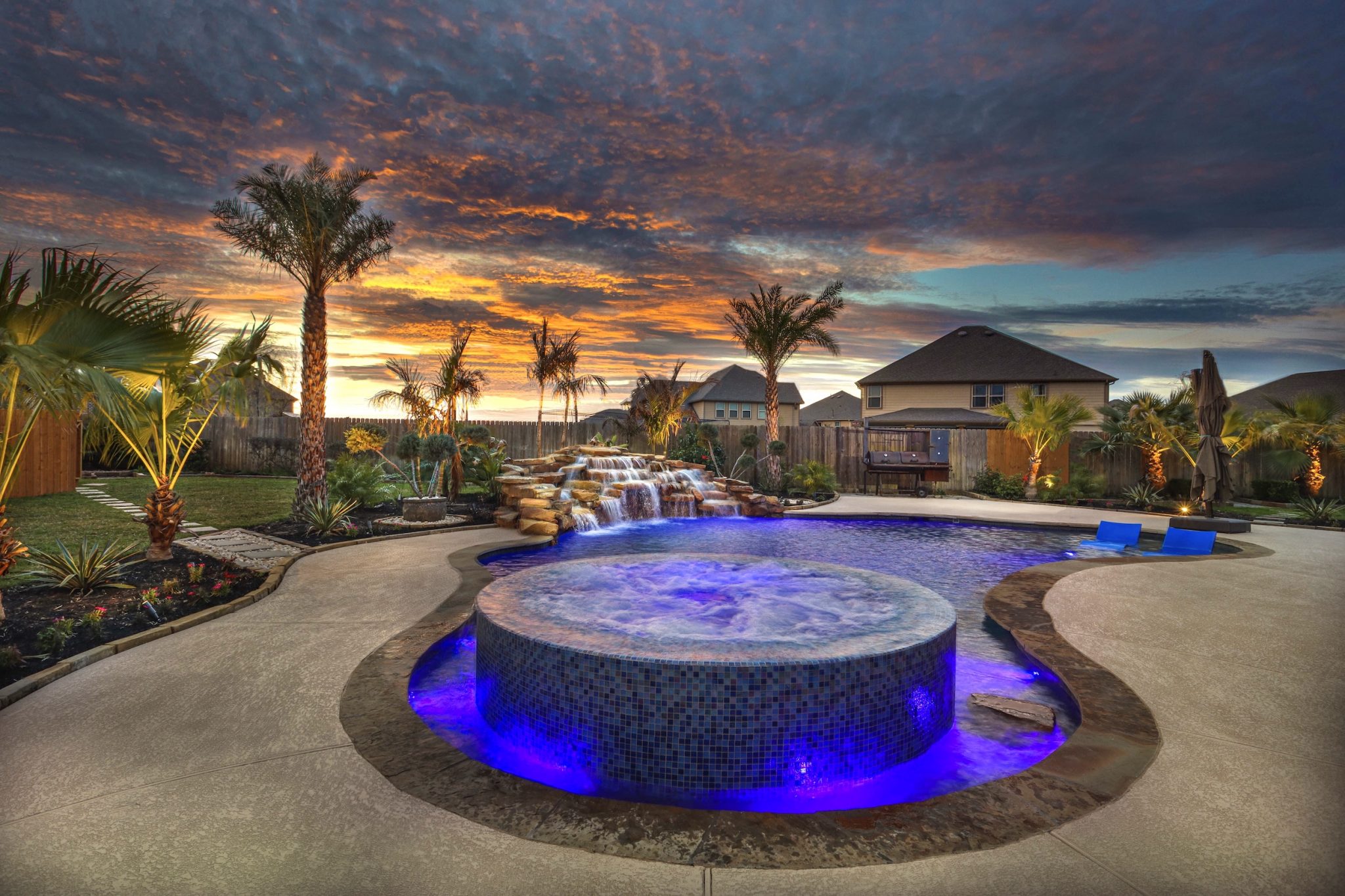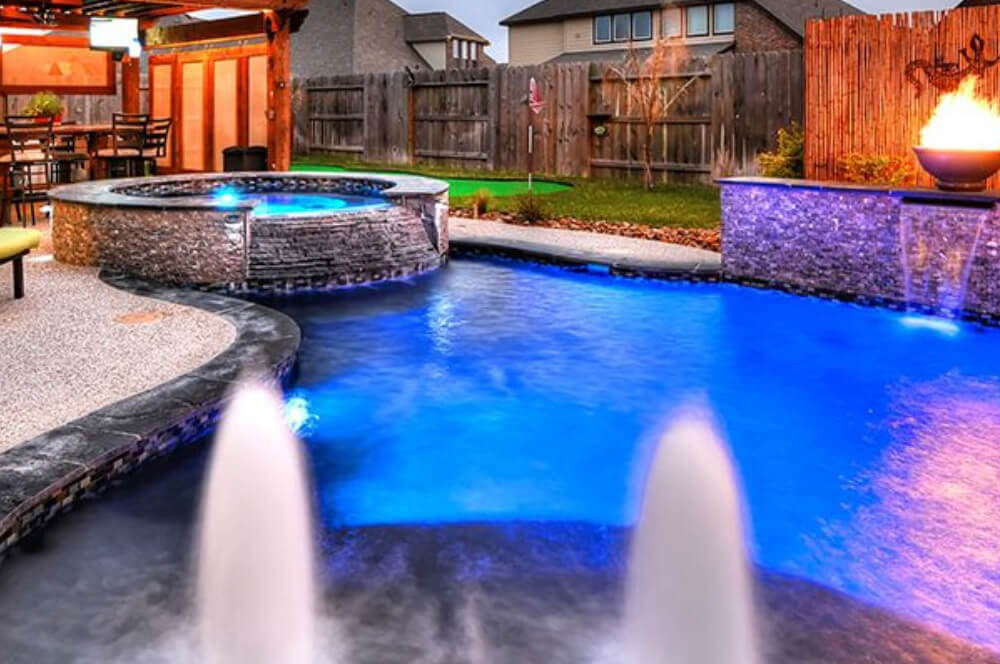 What we do
How Can J's Pools & Spas Help You Today?
J's Pools & Spas is known for our commitment to providing the quality services for all of your swimming pool and spa needs or wants in the Houston and surrounding areas. In just a few years J's Pools & Spas has quickly become one of Houston's leading providers of swimming pool management services to homeowners across the city.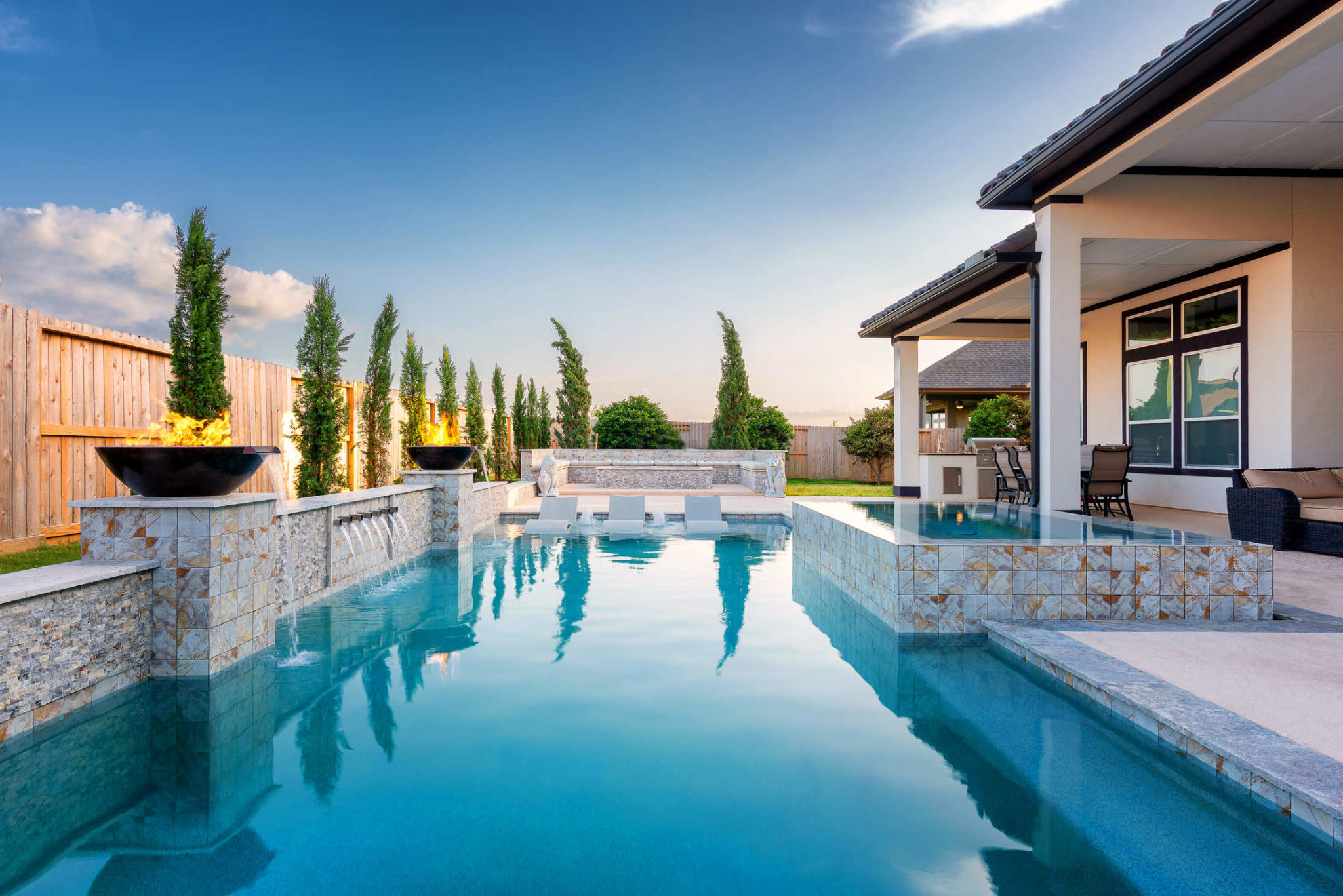 New Pool Construction
J's Pools & Spas has many options for your backyard oasis. But don't worry - we can help you make the right choice. Whether it's "simple and budget-friendly" or "an exotic backyard resort," we have the talent and experience to make your backyard remarkable in Houston.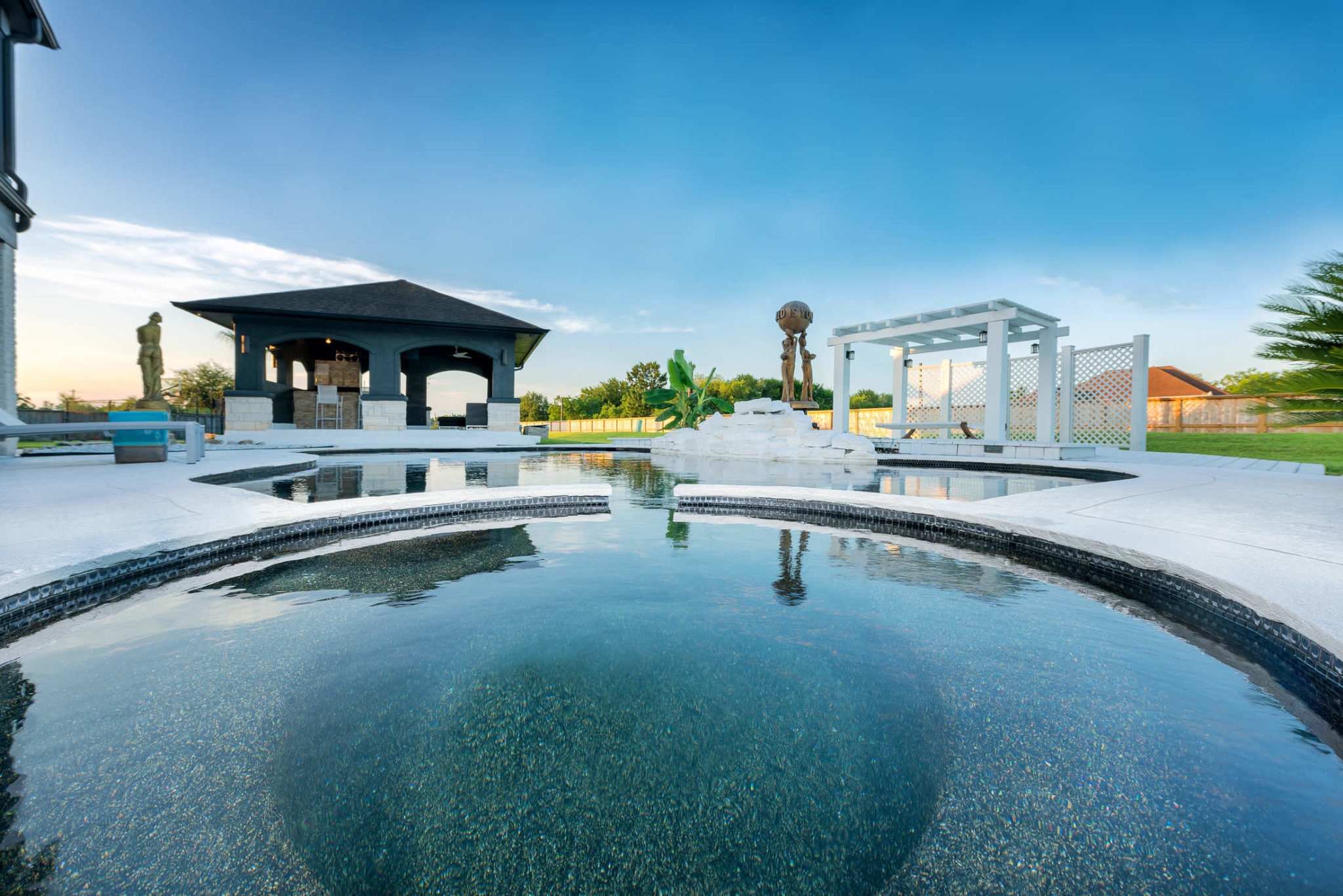 Pool & Equipment Repair
J's Pools & Spas offers many different repair services, should your pool need any extra attention. Services like Pool Cleaner Installation, Filter Repair and Replacement, Pump Repair or Replacement, and Heater Repair and Replacement.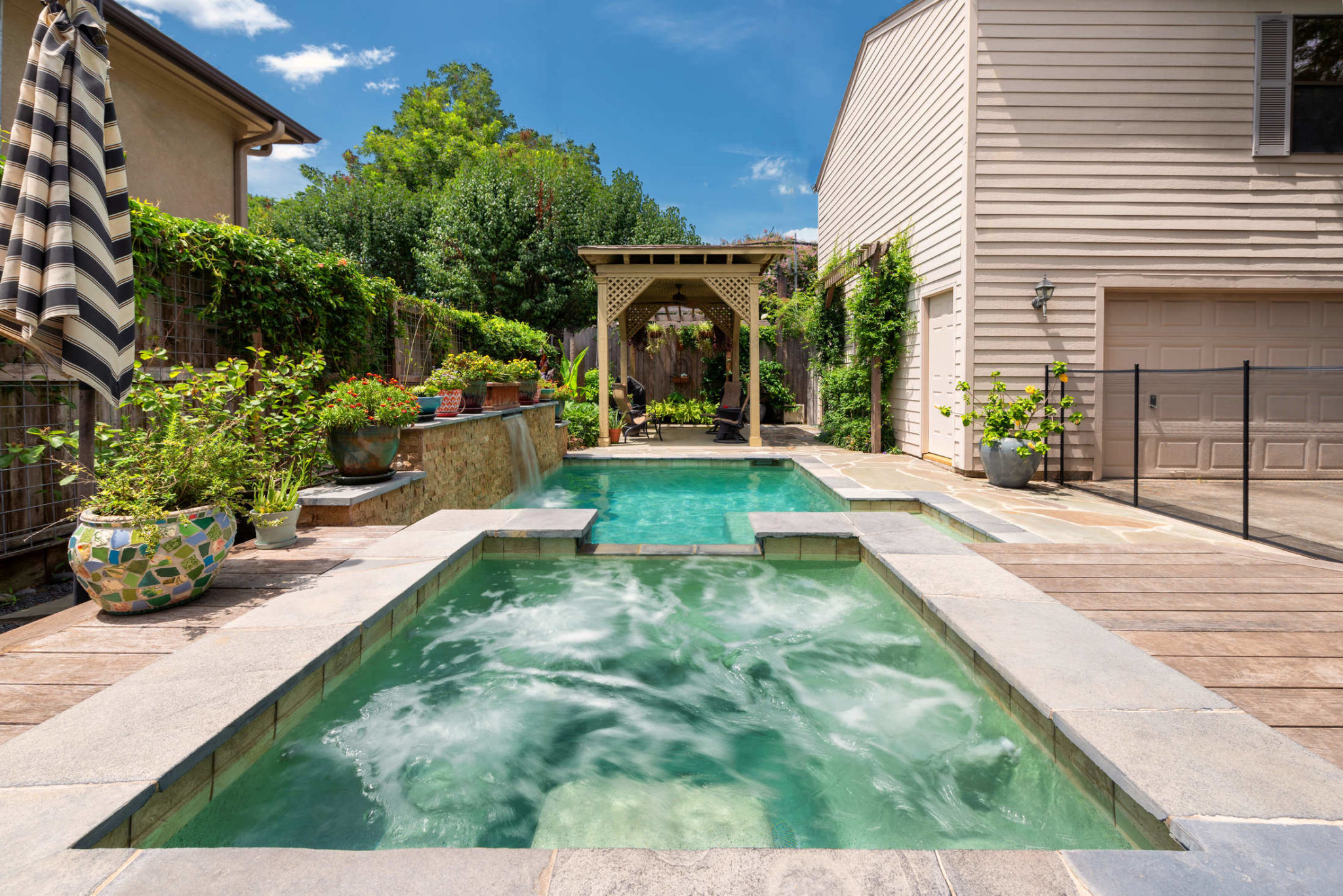 Pool Service
At J's Pools & Spas, we provide weekly on-site pool maintenance. Each week we will come out and perform steps to ensure your swimming pools long life and pristine appearance. We also offer one time cleanings, clean 2 green, acid wash, filter cleanings, salt water system maintenance, and heater maintenance.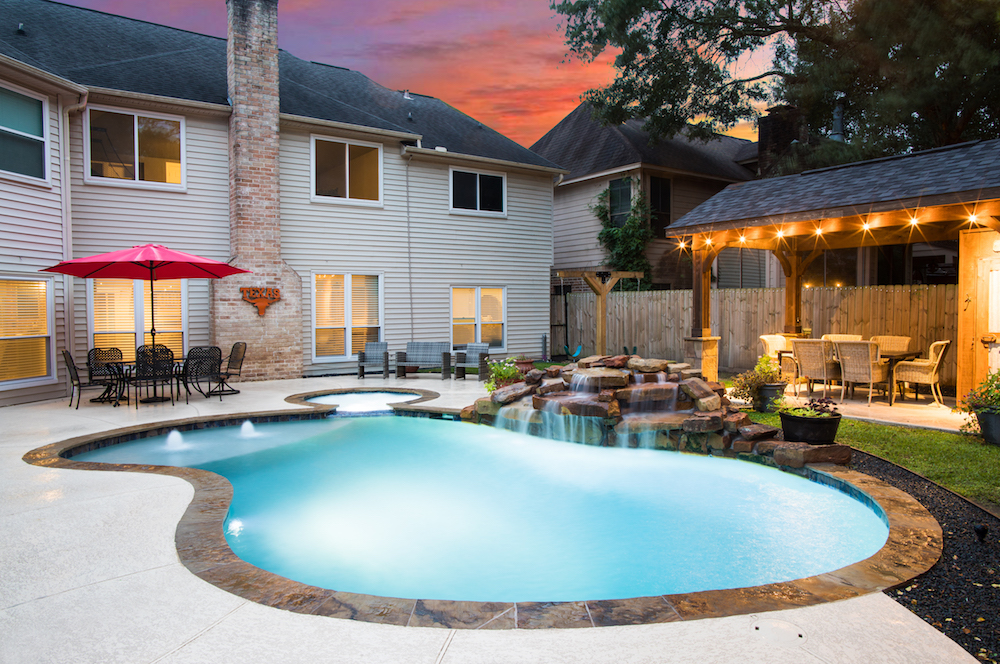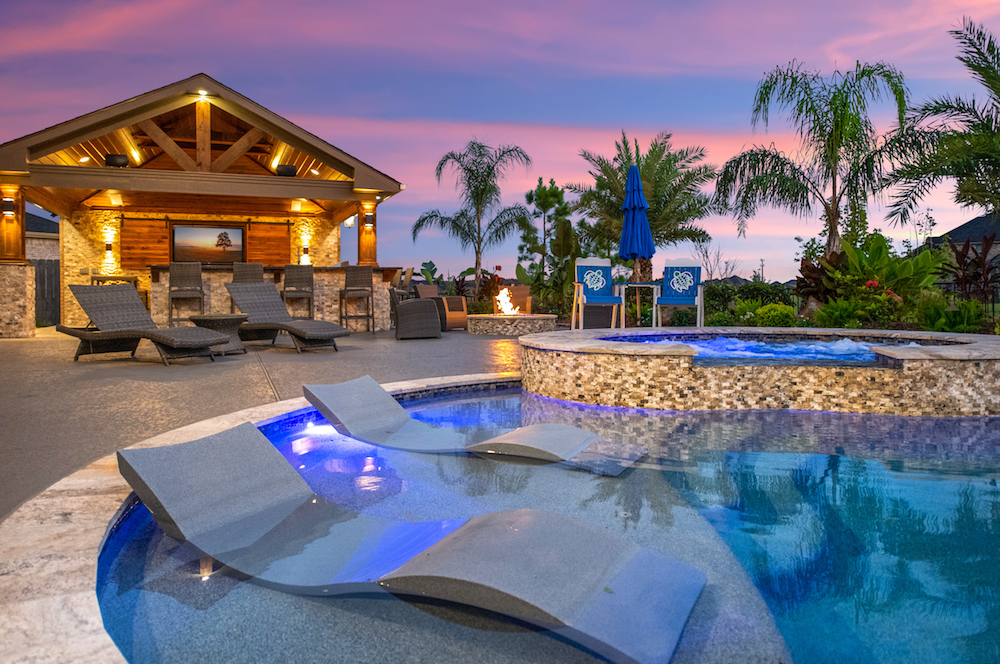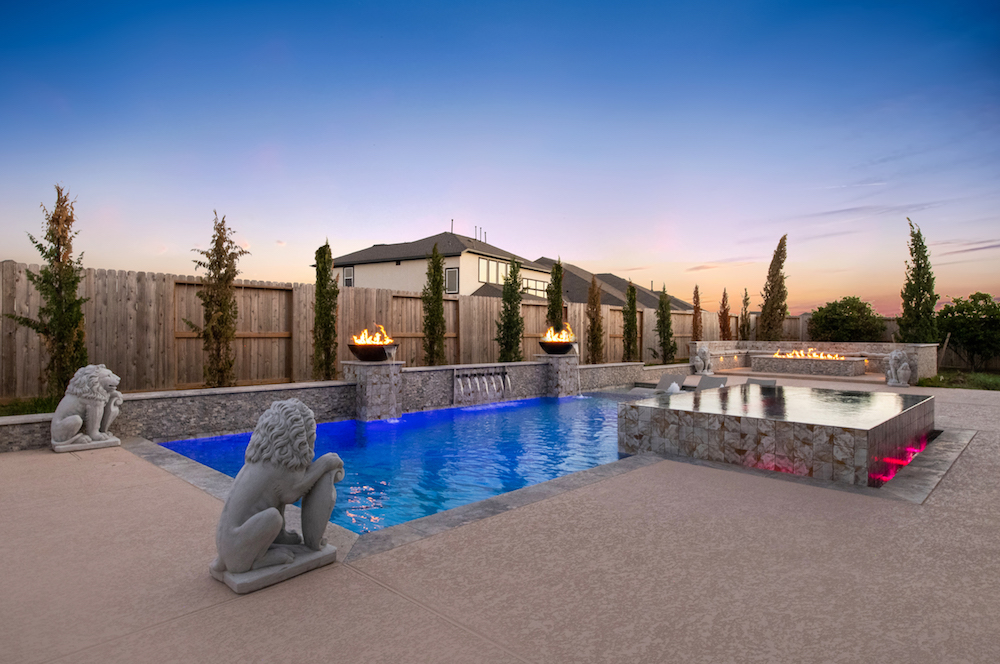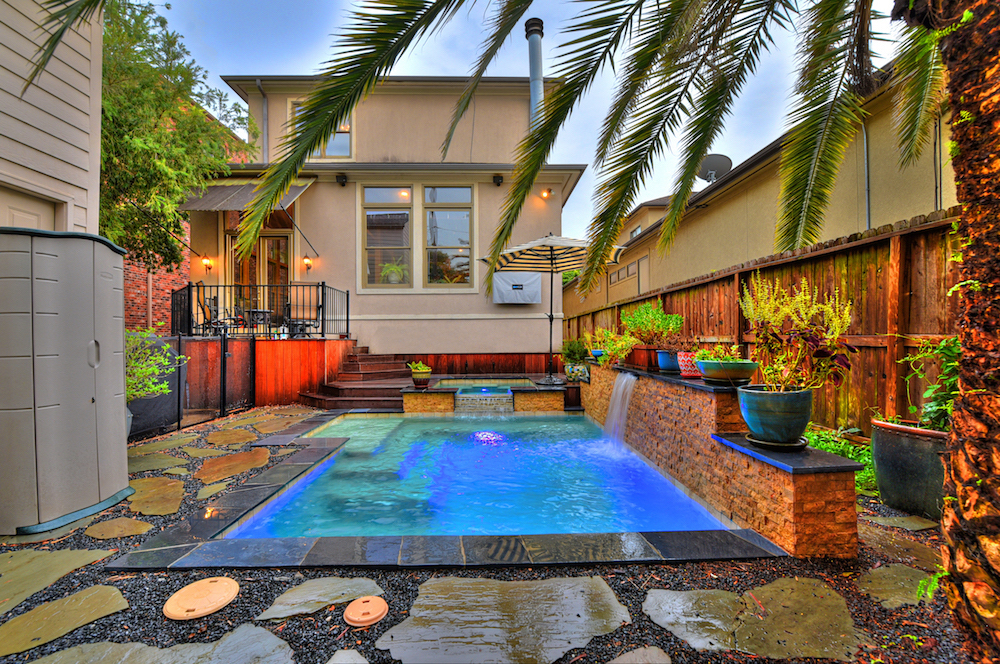 TURN YOUR BACKYARD INTO SOMETHING EXTRAORDINARY?
Whether it's "simple and budget-friendly" or "an exotic backyard resort," we have the talent and experience to make your backyard remarkable.
What People Are Saying
Just A Few Testimonials About Us
"My wife and I were using a competitors pool service for 4 plus years. The service ,and the price were inconsistant. He wouldn't keep his apponintment, and the price would change with the weather. This pool service was a more like a mob shake down. We responded to an add by JS Pools And Spas. Justin is very professional, he keeps his appointments, and the price is something we can depend on not changing. Bottom line, our pool sparkels, and my wife and I are happy with the service we get from JS Pools And Spas."
"J's Pool and Spa took on a really bad algae outbreak in my pool last summer. They cleaned it completely at a fair price and on time. I retained them to maintain the pool as they provide regular dependable service at a great price. My pool troubles are no more thanks to J's Pools & Spas and their friendly crew. As well as a pleasure to work with."
"The best part about having J's Pools and Spas as our pool cleaning service provider is their reliable and prompt response to any of our pool questions or concerns. They do an excellent job of keeping our pool in good shape and we are very pleased with the excellent customer service they provide. We are happy to have found J's Pools and Spas and we look forward to our continued business with them."